More than five million WordPress sites use the visual, drag-and-drop website builder Elementor to create content and designs.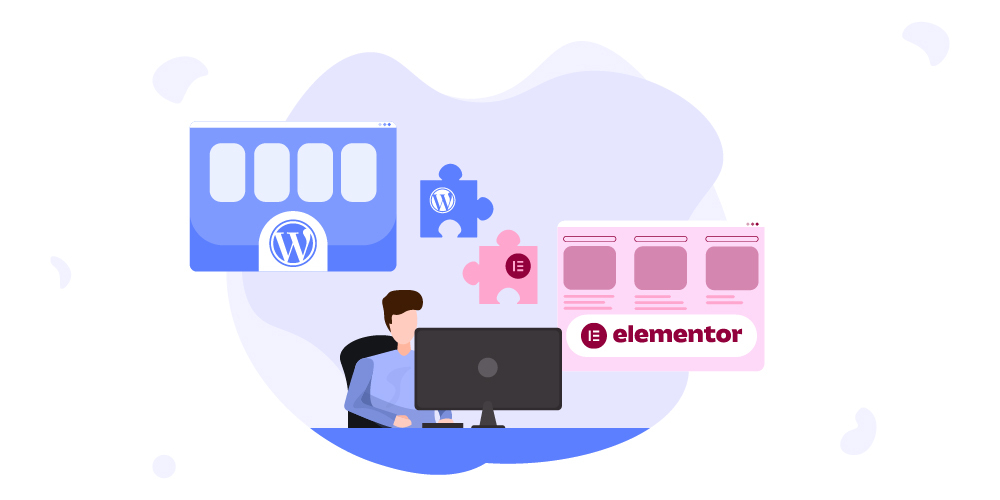 With Elementor, a visual WordPress website builder, you can construct complicated layouts graphically and design your website live without having to switch between the editor and preview mode. It replaces the default WordPress editor with a live front-end editor.
With Elementor, you can make stunning and valuable designs without using code or CSS or asking developers for assistance. Your designs will instantly look fantastic on desktop, tablet, and mobile devices since they are responsive by default.
You can get started right away thanks to the user-friendly, intuitive UI. To save time, insert one of the many well-created templates. You can then quickly adjust it using the provided controls.
The Elementor interface was created using the most up-to-date technologies to provide a quick, lag-free design experience. As a result, you can design faster and won't experience lag or problems.
How does Elementor work with WordPress?
A content management system (CMS) WordPress makes it easier to create blogs and blog websites.
Fundamentally, it's a user-friendly method of building the database that powers your website without requiring any knowledge of SQL, the common database language. WordPress is a platform that was created for non-programmers and is free to use because it is open-source. Because of this open-source philosophy, a sizable and vibrant global WordPress community has emerged, whose users produce themes and plugins to assist in the development of other people's websites and to expand WordPress's functionalities.
One such plugin that has gained popularity in the community is Elementor. Its robust site-building and editing tools make creating professional WordPress sites even more straightforward and fast.
Popular WordPress website and page builder plugin Elementor introduces its own features to the WordPress community. The simplest way to think about it is that WordPress gives the foundation for a building, while Elementor allows you to construct the magnificent mansion that sits on top of it.
The Elementor Editor is one of the essential tools that will help you create your "mansion." With the help of this visual drag-and-drop editor, web designers can easily create dynamic, sophisticated webpages.
You can expedite the creation of your masterpiece by dragging and dropping widgets onto your website using the editor. It entails working more intuitivly and without the necessity for coding to produce a polished website.