At BlueGrid.io, we are dedicated to providing exceptional customer success engineering services that go beyond traditional technical support. Our focus is to ensure that our customers not only receive top-notch assistance but also achieve their desired outcomes and experience true client happiness. With our expertise in a wide range of technologies and our customer-centric approach, we are committed to driving your success and fostering long-lasting relationships.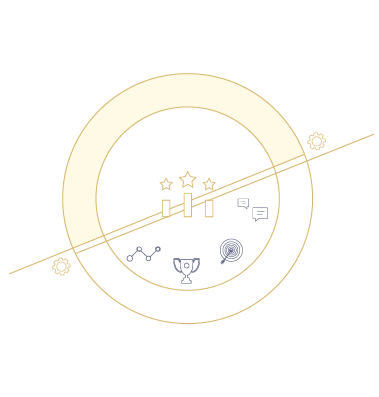 Technical Expertise:
HTML: Our customer success engineers possess a deep understanding of HTML, the standard markup language for creating and structuring web pages. This knowledge allows us to guide and support you in optimizing your web content and ensuring a seamless user experience.
CSS: We have expertise in CSS (Cascading Style Sheets), enabling us to assist you in enhancing the visual appeal and user interface of your websites or applications. Our customer success team can provide guidance on CSS best practices and help you achieve a cohesive and visually appealing design.
JavaScript: Our team is proficient in JavaScript, a versatile programming language that adds interactivity and dynamic elements to your web applications. We can offer guidance and troubleshoot JavaScript-related issues to help you create engaging user experiences.
Python: Our customer success engineers have a strong command of Python, a powerful and widely used programming language. We can provide guidance on Python-based solutions, troubleshoot code-related issues, and assist you in leveraging Python for your specific needs.
Flask: With expertise in Flask, a popular Python web framework, we can help you optimize your Flask-based applications. Our team can provide guidance on Flask best practices, assist with debugging, and ensure smooth functionality.
Liquid and Jinja: Our knowledge of Liquid and Jinja templating languages allows us to support you in customizing and dynamically generating content for your websites or applications. We can help you leverage the full potential of these templating languages to enhance the user experience.
Personalized Support: Our customer success teams add a special flavor to supporting end users by providing personalized assistance. We believe in building strong relationships with our clients, understanding their unique needs, and tailoring our support to ensure their success.
Outcome-driven Approach: We focus on helping you achieve your desired outcomes and measurable success. Our customer success engineers work closely with you to define clear goals, track progress, and provide guidance to ensure you get the most value from our services.
Client Happiness: Beyond technical support, our ultimate goal is to generate customer success and client happiness. We strive to create a positive and empowering experience for our clients by going the extra mile, providing proactive guidance, and fostering a collaborative partnership.

Through our Customer Success Engineering service, we aim to be your trusted advisors, assisting you in maximizing the potential of your technical solutions and achieving your business
objectives.
Contact us today to learn more about how we can support your success and create a customer experience that drives happiness and growth.