A service designed to deliver, support and monitor network solutions to our valued customers. Our Network Engineers are designing, deploying, and maintaining cutting-edge network infrastructures to ensure optimal performance, security, and reliability. With a focus on innovation and collaboration, we strive to exceed expectations and fuel your network's performance and security scores.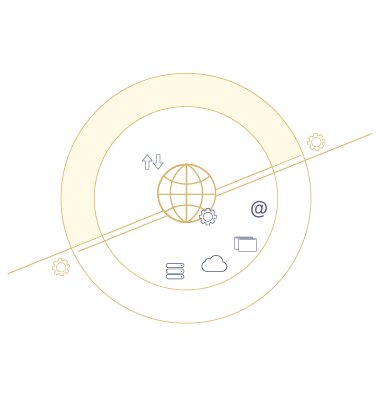 Key Responsibilities of Our Network Engineering Service:
Datacenter/POP Network Design and Deployment: Our network engineers excel in designing and deploying data center and Point of Presence (POP) networks across various geographical locations. We ensure the efficient flow of data, high availability, and low-latency connectivity to meet your specific business requirements.
Multivendor Environment Expertise: We have extensive experience working in multi vendor environments, allowing us to leverage the best technologies and solutions from a variety of networking equipment providers. This expertise enables us to deliver cutting-edge performance and compatibility across the network platform.
Network Performance Optimization: We continuously research, define policies, and create tools to enhance network performance, reduce costs, and bolster security. Our network engineers are adept at diagnosing and resolving performance issues such as latency, packet loss, and jitter, both globally and regionally.
Automation and Scalability: We understand the importance of automation in accommodating rapid growth. Our team actively seeks out automation opportunities and develops tools to streamline network management, provisioning, and configuration tasks. This ensures scalability, reduces human error, and enhances operational efficiency.
Traffic Engineering: Our network engineers possess expertise in performing traffic engineering tasks in multi-terabit networks. By optimizing routing protocols, implementing Quality of Service (QoS) policies, and leveraging traffic engineering techniques, we ensure efficient utilization of network resources and optimal traffic flow.
IP/MPLS and Control Backbone Network Management: We specialize in maintaining and scaling IP/MPLS and control backbone networks across all continents. Our engineers ensure seamless connectivity, high availability, and robust network infrastructure to support your critical business operations.
Collaboration Across Teams: We foster collaboration by working closely with various teams involved in larger initiatives. Whether it's coordinating with security teams, application developers, or system administrators, we ensure smooth integration and alignment of network infrastructure with your overall business goals.

Through our Network Engineering service, we are dedicated to delivering secure, reliable, and high-performance network solutions tailored to your specific needs.
Contact us today to discuss your network requirements and embark on a transformative journey toward a robust and scalable network infrastructure.