Elementor is a page builder plugin for WordPress. It replaces the standard WordPress editor with a live frontend editor, allowing you to create complicated layouts visually and design your website in real-time, not needing you to switch between frontend and backend.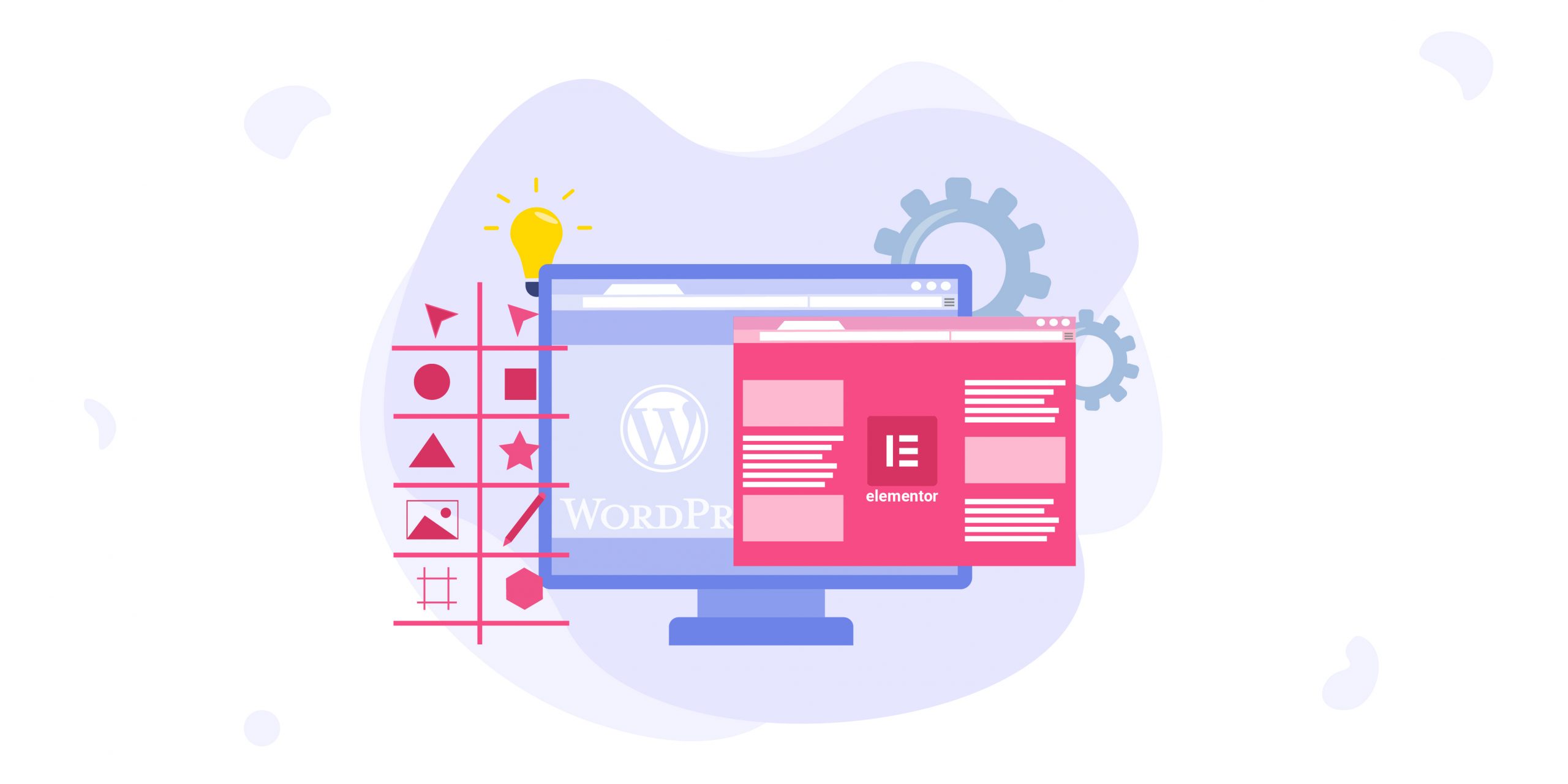 About Elementor
Elementor Ltd. is an Israeli software business that specializes in web development. The Elementor Website builder allows WordPress users to construct and edit websites using a drag-and-drop technique with a built-in responsive mode.
Yoni Luksenberg and Ariel Klikstein founded Elementor in 2016.
Elementor is available in over 57 languages as of January 2021, and it consistently ranks among the top five WordPress page builders, with over 5 million active installations globally. It's an open-source, GPLv3-licensed platform that runs 2.24 percent of the world's top 1 million websites.
Why use Elementor
Elementor can be used by a wide range of specialists on your team. The visual editor allows you to drag and drop any of the 90+ widgets. Such as buttons, star ratings, and progress bars, to create content if you're not tech-savvy. With script optimization, configurable attributes, and rollback versions, WordPress remains a top-choice platform for developers.
Elementor is a versatile tool that can be used to create everything from complete websites to specialized landing pages. You may create custom forms, sales pages, and promotional pages. This platform can assist you in designing anything you can think of.
Elementor Price
Elementor has both the free and the paid versions. The free version includes a drag-and-drop editor, 40+ basic widgets, and 30+ templates, as well as all the functionality you'll need to build a great user experience on your site.
By buying paid version Elementor Pro you will unlock the Elementor's full potential. You will have access to all of the widgets this page builder can offer. Also, it includes the widgets for WooCommerce, so you can style and build your online store with ease.
By choosing Elementor Pro, you will have access to Page templates. So, you can create and edit all of your website's main elements, such as headers, footers, 404 pages, global archives, and more.
Here's the pricing for Elementor Pro:
Essential - for 1 Pro website - 49$ / year
Advanced - for 3 Pro website - 99$ / year
Expert - for 25 Pro websites - 199$ / year
Studio - for 100 Pro websites - 499$ / year
Agency - for 1000 Pro websites - 999$ / year
How to install Elementor
Elementor is easy to install, just like other WordPress plugins. See below how you can install both Elementor and Elementor Pro.
Installing Elementor free version:
Go to your WordPress dashboard, and under Plugins click Add New.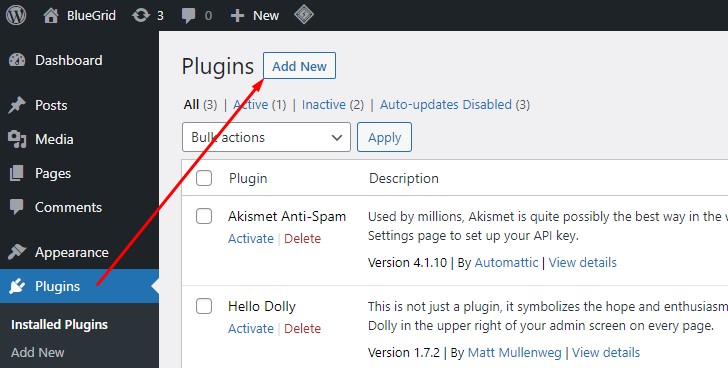 In the Search field type Elementor and find the Elementor page builder.

When you locate the plugin, install it by simply clicking Install Now. Once it is installed click Activate.
This is how you can install Elementor free version.
Installing Elementor Pro paid version:
After you have purchased one of the Elementor Pro licenses, follow these instructions on how you can install Elementor Pro.
So, to install Elementor Pro, you will have to go to Elementor.com and log in to your Elementor.

Once you are logged in, you need to download the .zip file with Elementor Pro's latest version. you can find the download icon in the top right corner, next to your profile picture and name.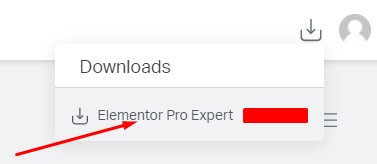 After you have downloaded the Elementor Pro, you will have to upload it to your WordPress website.
Go to WordPress dashboard, and under Plugins click Add New. Now, instead of searching for the plugin in the search field, you will have to upload it.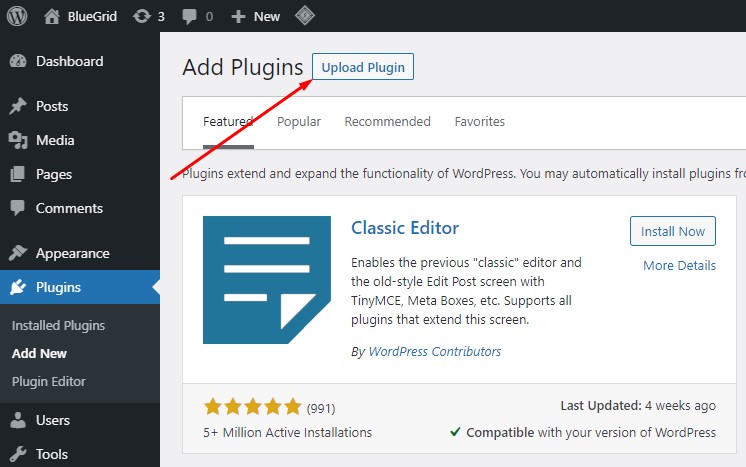 Click on the Upload Plugin button, and it will open a new window so you can upload the downloaded Elementor Pro .zip file.

Choose Elementor Pro .zip file and click Install Now. Once it is installed, you will have to activate it.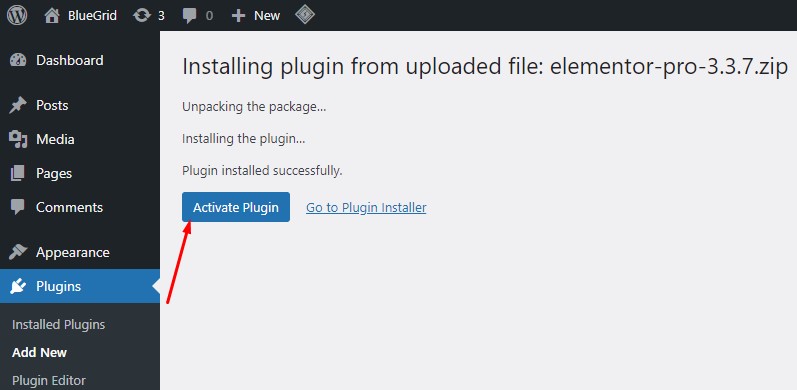 After that, you will have to Connect & Activate your Elementor Pro license.

And that's it. You have managed to successfully install and activate your Elementor Pro license. You should see this message - Status: Active.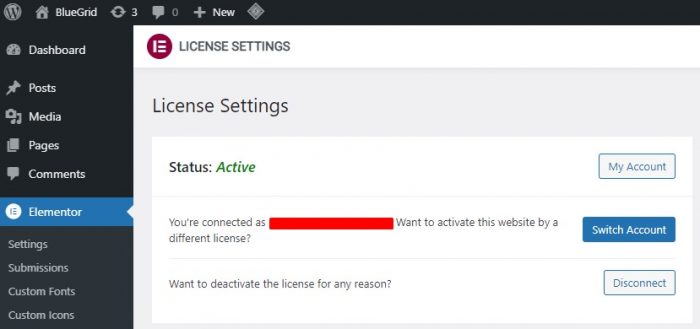 Now enjoy the full potential of Elementor Pro. Create beautiful and fully responsive websites.
Conclusion
Elementor is a WordPress plugin designed to assist you in creating a personalized website for your company. It is an effective platform for non-coders due to its user-friendly interface.
Elementor is super easy to use and has a ton of cool features and widgets that can help you create amazing websites.