Join the Blue Side!
BlueGrid.io is always looking for smart and passionate people to help us speed up the future.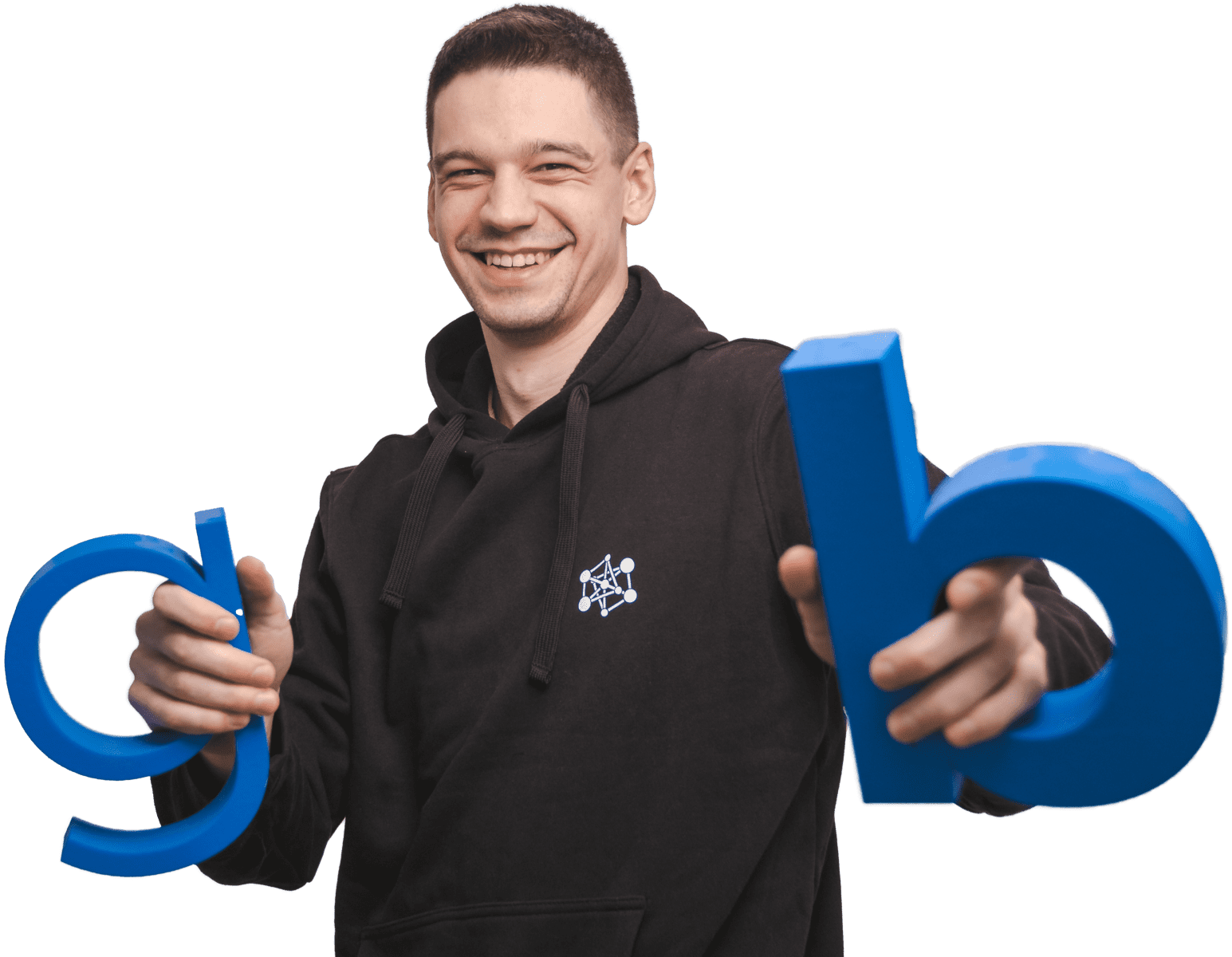 What drives us
We are a company that values diversity and believes it to be a source of growth driven by our shared values.
Ownership
At BlueGrid.io, we promote a culture where accepting responsibility and learning from mistakes are essential components of growth.
Knowledge is Wealth
Learning never stops, to be able to impact the future we must constantly improve. This is what drives us and our people!
Hold my Beer
In a world that is moving fast, we prefer to be in the driver's seat and take the initiative.
Catch the Ball
A team is always more productive than an individual. We want people who can work well with others and give their teams wings.
Don't forget to play
We work for one-third of the day. Make sure you are enjoying it. When we reflect, we should not only recognize that we accomplished something fantastic but also that we had fun doing it!
Meet the Team!
Excellent people and committed professionals who believe that by working together, we can accomplish anything. We constantly push the boundaries in both our personal and professional lives because we are driven by the desire to advance in our area.
37%
Employees
That have transitioned to new roles from the ones they have joined BlueGrid.io.
70%
Coworkers
That have joined the company in the past three years.
>10
Technologies
Cutting edge methods utilized in ongoing projects.
~8
Cities
In which BlueGridders are located across Serbia.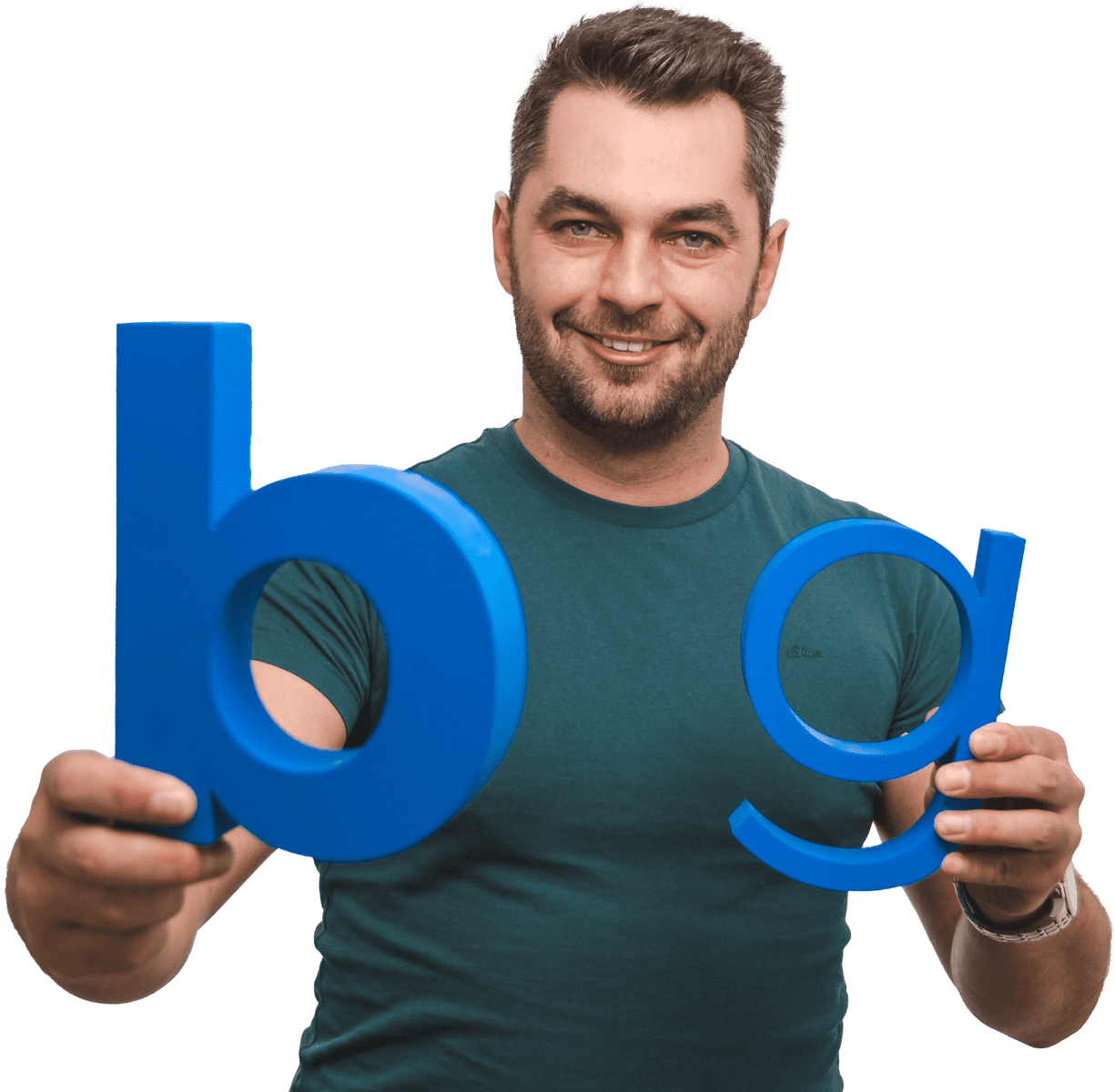 Benefits and Perks
We are a team, and for the team to be efficient and successful it must be well supported. BlueGrid.io takes pride in supporting it's people in different ways:
Work / Life Balance
Open Vacation Policy
Everyone gets a minimum of 22 days of annual vacation, and if you need more, deal – Contact your TL or HR.
Remote First
As long as you have a good internet connection, it doesn't matter where you work from.
Emergency Day Off
No questions asked, and don't worry it's paid 100%
Flexible Work Model
Each team has its own dynamics and organization of work. The schedule comes down to an agreement with TL and the team.
7+1 Working Hours
Our working day lasts 8 hours, with a 1-hour break
Paid Leave for New Dads
To be there for moms 😊 Extra days off because family comes first.
Back to School
A day off on September 1 for all moms and dads of schoolchildren
Health
Private Health Insurance
Premium health insurance package with the possibility of adding partners and children at a discounted price
Total Health Screening
A healthy mind is found in a healthy body
100% Paid Sick Leave
Provided you take plenty of vitamin C!
Extras
Online Learning Platforms
Such as Cloud Guru, CBT Nuggets, or Udemy.
Referral Program
If the candidate you recommend is employed, you will be included in the referral program.
Annual Retreats
The company covers travel, accommodation, and board expenses. You end up in a good mood.
Happy Hours and Happy Hours
Bowling, frolicking in the bucket, or something else. You can suggest it!
Top Gear!
Every member of our team gets OsX machine with all necessary utilities to be as productive as possible.
Open positions
Apply if you feel the time is right, and we'll see you soon.
Why working at Blue Grid is a good idea?
Because we truly exemplify the principles we preach and are passionate about our work. We take great care when selecting team members and think that anything can be learned as long as there is a willingness, openness, and desire to do so. We encourage open communication because we think that any challenge can be overcome with respect, comprehension, and support. We place a high value on each team member's well-being and potential fulfillment.
Industries and technologies in which Blue Grid works
Blue Grid puts together teams that can best serve the demands of the client. We work on the creation of software solutions for the financial, human resources, geographic-focused, cloud-based, and other industries. We distinguish ourselves from competitors by forming specialized teams that include both our clients and staff members. Technology is an area where things change and evolve swiftly. This is why it's crucial to pay special attention to the job listings page, where it's simple to determine what technologies are required for a given post.
Selection process
We make an effort to speed up the selection procedure and keep it to no more than seven days per step/round. The candidate is informed of the status following each phase of the selection process. Some variations may arise during the selection process itself due to the fact that we hire for various teams and products that we produce or support, but essential processes are always present. Examining the received CVs After that, we speak with the candidate over the phone about the experience described in the biography. The conversation then continues live or online. We can also arrange testing if necessary. If it is a development role, testing is frequently necessary and typically involves a "surface scratch test" prior to a home test. A client introduction follows that. Typically, one to two video calls are made during a client meeting. Then comes a job offer. Of course, if we are a good fit for each other 😊
How to send my job application?
With the form on the jobs page, you may submit your employment application (hyperlink). Don't worry if you choose to send your resume through email; our recruiters check the inbox regularly. Sending a cover letter is not required, but it is unquestionably preferred. By doing this, you'll be able to wow us and differentiate yourself from the competition.
How to prepare for the interview?
The most crucial thing is to stay true to yourself. We value your comfort in our space since it's the only way we can do amazing things. Consider your professional motivations and how you may leave your imprint. Look at our principles and beliefs; if you can identify with them, the rest will be simple. As this is a matching process, it is crucial that both parties have similar beliefs and an overarching objective.
Right now, there are no active positions for my experience.
That doesn't imply there won't be any in the future, so don't be concerned. Fill out the "General" box on the application (hyperlink) or submit your resume to careers@bluegrid.io.
Work at your office or from home
As long as you can complete your job at the agreed-upon standard, it's up to you. It would be lovely to meet up with you for lunch or a drink at some point in the future. You can always anticipate a happy atmosphere if you begin from the office because we are people who value teamwork and a good atmosphere.