Rank Math and Yoast SEO are both popular SEO plugins for WordPress, and they offer similar features to help you optimize your website for search engines.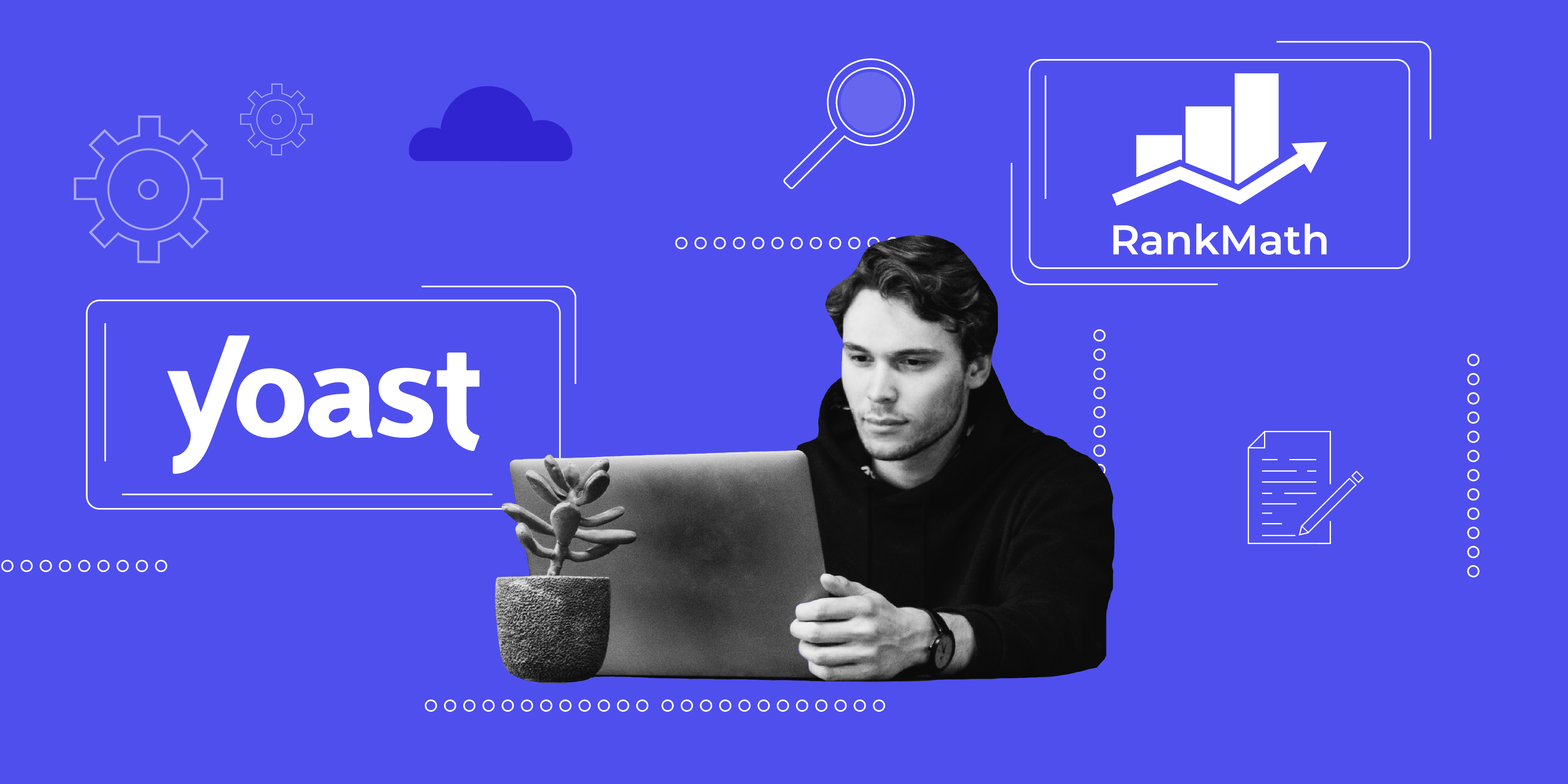 However, there are some differences between the two that might make one more suitable for your needs than the other. Let's compare them in various aspects:
Features and Functionality:
Yoast SEO: Yoast SEO is known for its user-friendly interface and provides a wide range of features for on-page SEO. It helps you optimize meta titles, descriptions, and manage XML sitemaps. It also offers readability and content analysis tools.
Rank Math: Rank Math, on the other hand, offers a more comprehensive set of features. It has on-page SEO features similar to Yoast but also includes additional features like rich snippets, redirection management, internal linking suggestions, 404 monitoring, and more.
Pricing:
Yoast SEO: Yoast SEO offers both a free and a premium version. The premium version includes additional features like internal linking suggestions and more advanced SEO settings.
Rank Math: Rank Math also has a free version, but it is known for offering more features in its free version compared to Yoast. It also has a premium version with advanced features like local SEO and WooCommerce SEO.
Performance and Speed:
Both plugins are designed to be efficient and not slow down your website significantly. However, the impact on site speed can vary based on your specific website configuration and the settings you choose to enable in each plugin.
User Interface:
Yoast SEO is often praised for its user-friendly and intuitive interface. It's relatively easy for beginners to navigate and understand.
Rank Math, while also user-friendly, offers a more feature-rich interface, which may be overwhelming for some beginners. It provides more options and settings to fine-tune your SEO.
Customization and Flexibility:
Rank Math is often considered more customizable, allowing you to enable or disable specific features and modules based on your needs.
Yoast SEO, while customizable to some extent, may be seen as having a more one-size-fits-all approach.
Support and Documentation:
Both plugins have extensive documentation and active support communities. You can find help and resources for both Rank Math and Yoast SEO online.
Conclusion
In summary, the choice between Rank Math and Yoast SEO largely depends on your specific needs and preferences. If you're looking for a more feature-rich and customizable SEO plugin, Rank Math might be the better choice. On the other hand, if you prefer a simpler and more user-friendly interface, Yoast SEO is a solid option. Both plugins can help you optimize your WordPress site for search engines, so you should evaluate your requirements and preferences to make the best choice for your website.