Are WordPress plugins free? - Yes, there are tons of free plugins, which can be upgraded to the Pro version. Also, there are premium plugins that first need to be purchased, before its use.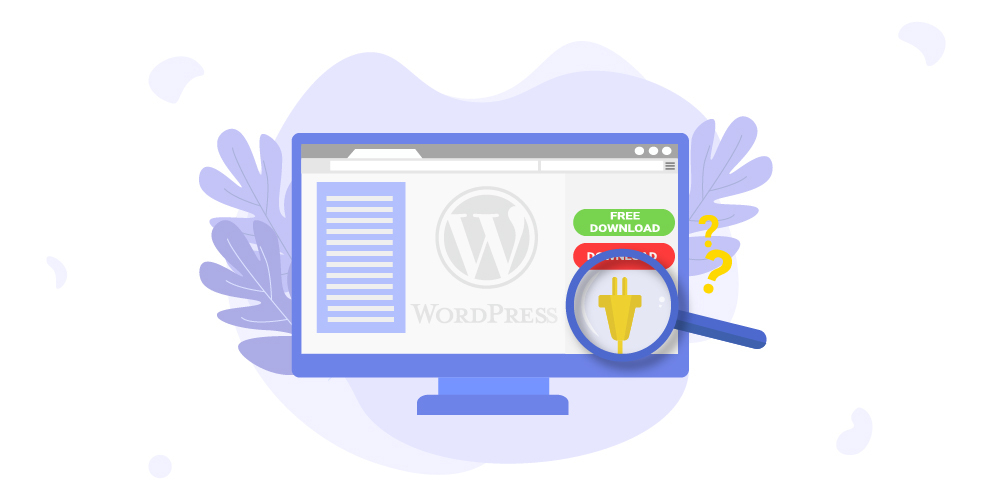 Plugins are one of the three most important components. They make WordPress such a powerful and popular site-building tool. Along with the WordPress core code and its large array of customizable themes. Users can choose from thousands of plugins that offer specific functionality to professional and personal WordPress sites.
You can find a plugin for almost anything, whether you want to add a widget to link to your social media profiles, back up your files, or track your SEO efforts using Google Analytics. There are even plugins to improve your e-commerce website. Actually, you can find a plugin for almost anything you need, but some of those plugins may come at a cost. So, are WordPress plugins free?
You can completely customize your WordPress website with free plugins from WordPress.org or third-party developers. However, the free version of a plugin isn't always the best option. Sometimes a "premium" plugin, depending on your specific demands, may be the best option. It all depends on the website requirements.
How do Plugins work?
When you download and install WordPress, you will only have an installed theme. So if you want to extend the functionality of your WordPress website you need to install the required plugins.
WordPress plugins are separated pieces of code. Therefore, when you install them, these pieces of code, will be added to your WordPress core code and change or add some of the functionalities. You can always add, or delete plugins, and it will not affect your website core.
After a new plugin has been installed and active, it can be changed or customized using its own settings choices or the main WordPress dashboard. When a plugin is no longer required, it can be deactivated and deleted, removing any associated files from the WordPress installation.
Where to get and how to install Free Plugins
Because plugins are such an important part of WordPress websites, they may be found from different sources, though not all of them are of equal quality. The official WordPress Plugin Directory is the best place to search for free and open-source plugins for WordPress. You can find this directory directly on the WordPress dashboard. Simply go to the Plugins section and search for New plugins (check the image below).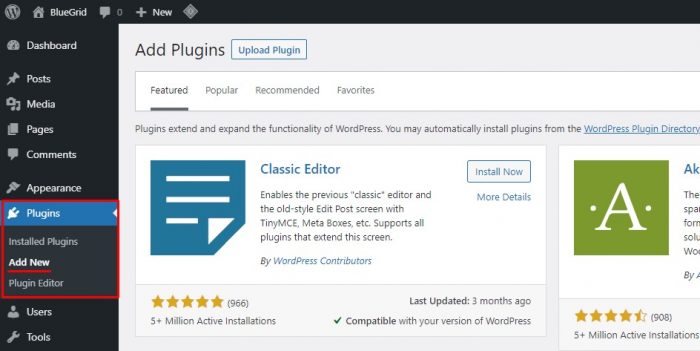 After you install the plugin, you will need to activate it.
However, the WordPress Plugin Directory isn't the only location where you can find free plugins. Many of them are available from third-party WordPress designers and developers. Others are built and shared by WordPress users with coding and web development experience. Also, there are numerous tutorials available to teach anyone how to create a plugin from scratch, that can help you to solve a specific need.
Tip:
If you are choosing from a WordPress plugin directory, pay attention to how many times the plugin has been downloaded, and always check the plugin's rating. You can also see the comments for that specific plugin you are searching for.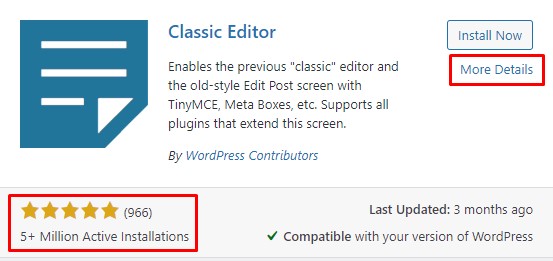 Buying a Premium Plugin
Paid plugins, sometimes called pro or premium plugins can be purchased from a marketplace or individual WordPress designers and developers. These premium plugins can cost from few dollars up to a few hundred dollars. It depends on the plugin's functionality.
Also, premium plugins can be custom-designed to meet your website requirements. There are a lot of companies that are specifically working on creating premium WordPress plugins and themes. You can contact these companies if you need a specific plugin for your website.
If you want to buy from the plugin marketplace, we recommend Envato Elements. You can also install the Envato Market WordPress plugin from where you can browse premium plugins.
Conclusion: Should I use Free or Premium plugin?
Choosing the right plugin might sometimes be difficult. Here is how you can do it:
First, decide for what do you need a plugin. For example, you need a plugin for SEO, e-commerce, or something else.
Do research on the web for that specific plugin. For example, the best SEO plugins for WordPress, etc.
After you find the desired plugin, see if there are free versions of that plugin, if not then you will have to purchase a premium plugin. But, in most cases, there are always free versions. It really depends on your website requirements.
If you find a free version, go to your website Dashboard, and in the Plugin library search for that plugin. Once you find it, check how many people downloaded that plugin, its rating and comments.
If everything is OK, activate and install it.
If you need to purchase the premium plugin, be sure to do a background check of the company.