WordPress with WooCommerce
What is WooCommerce and can it be used with WordPress? It is a free WordPress plugin that gives your website e-commerce functionality to create an online store. With the help of WooCommerce, you can turn your WordPress website into an e-commerce one.
WooCommerce is a WordPress plugin that connects with your existing WordPress site and transforms it into a fully functional WordPress e-commerce site in just a few clicks.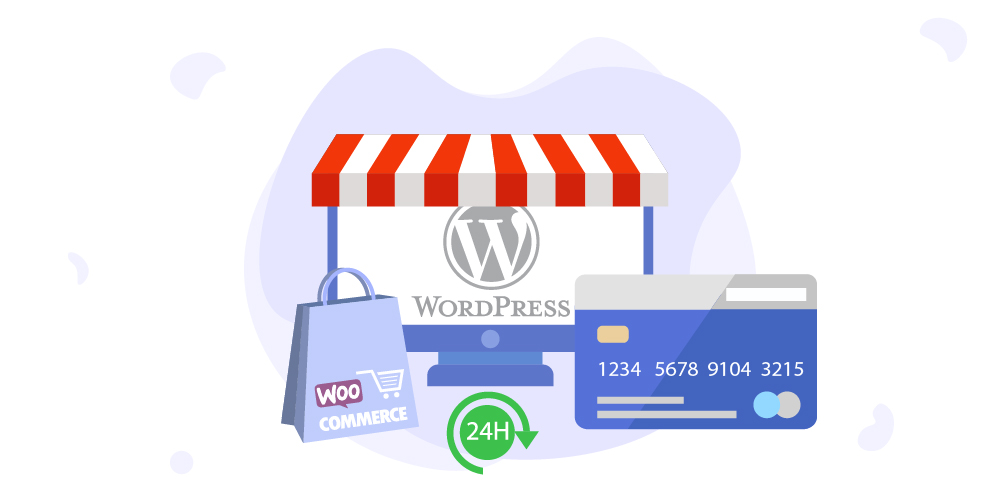 The plugin became the go-to solution to start your own online store since its launch in 2011.
Automattic (the company behind WordPress.com) bought the plugin and its parent company in 2015. Making it their largest purchase to that point, and it has continued to grow at an amazing pace ever since.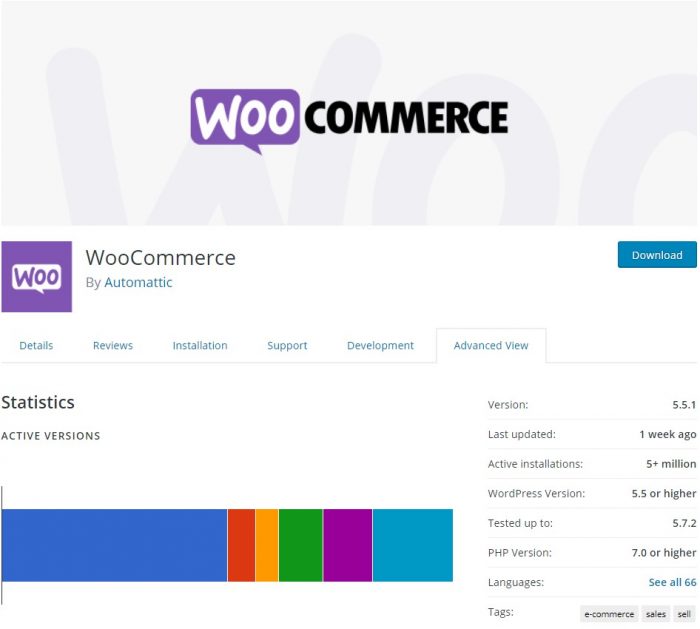 What is the purpose of WordPress WooCommerce?
WooCommerce provides basic store capabilities out of the box. You can find this plugin in the Plugin Repository or install it directly from your WordPress admin.
While there are hundreds of extensions available — it comes with some fantastic features straight away.
Easy to setup
WooCommerce is designed to make getting started as simple as possible. With a straightforward installation and Setup Wizard that will get your e-commerce store up and running with your WordPress theme in no time.
Data control
You'll never lose control of your data again when using WooCommerce.
Always have access to your data – If you utilize a third-party e-commerce platform, your data is lost if they collapse. You always have control over your data using WooCommerce. A successful e-commerce website requires data on customer history and purchases, as well as store performance.
Great shopping cart options
From start to finish, customize your site visitor's checkout procedure with methods that help you turn visitors into clients. Set up your site the way you want it to be, from the payment gateway to the checkout URLs.
Payment Gateways - You may accept checks, cash on delivery, bank transfers, or PayPal payments for major credit cards and other PayPal payments with WooCommerce. Do you prefer Stripe? The Setup Wizard can be used to set up Stripe as a payment gateway.
Geolocation — WooCommerce gives you the option to enable geolocation and automatic taxes, ensuring that your consumers see the right pricing, including taxes, regardless of where they are in the world.
Customizable Checkout Process - Manage the entire checkout process from beginning to end. You can sell to select countries or the entire world, customize your checkout flow URLs, enable/disable guest checkout, and need secure checkout.

Default Currency - You can choose from a wide range of currencies to use as your store's default currency.
And many more options.
Have a complete product control
Whether you're selling a single product, a product with multiple variations, or dozens, hundreds, or thousands of products… You have complete control over each and everyone with WooCommerce.
You can add as many products as you like. Also, you can add a product type, product variations, control stock, set dimensions & weight, etc.
Shipping and tax managment
WooCommerce not only makes selling your product simple, but it also makes getting it to your buyer simple. A range of shipping choices makes it easy to get your products to your customers!
Dealing with taxes is a necessary part of running a successful e-commerce shop. WooCommerce makes this easier for you by providing a number of choices that make dealing with taxes considerably less burdensome.
SEO friendly
WooCommerce makes use of WordPress SEO to help spread the word and alert potential buyers to your presence.
WooCommerce reports
Selling products is a wonderful place to start, and WooCommerce reports can help you keep track of what you're selling, notice patterns, and analyze your data so you can plan for future expansion.
Store Dashboard — Use the built-in dashboard to quickly see your traffic, orders, and status summary.
WooCommerce reports allow you to see your gross and net sales as well as print reports.
Extensions for WordPress WooCommerce
The sky is the limit when it comes to WooCommerce extensions. With over 450 extensions and counting, you may essentially configure your business in any manner you want.
Extensions are add-ons that operate only if WooCommerce is installed first. They give more functionality to your e-commerce website instead of adding to the main plugin.
You can get free and paid extensions from the WooCommerce store, and the WordPress plugin directory is full of plugins that are created for or compatible with WooCommerce.
Conclusion
The answer to "What is WooCommerce?" and "What can WooCommerce do?" is obvious now that we've covered "What is WooCommerce?" and "What can WooCommerce do?" WooCommerce is the obvious choice for your WordPress e-commerce site, from the ease of use to SEO, inventory control to mobile readiness!