Here we are at the beginning of a new adventure called 2022! Are you excited? We sure are! But before we dive into it let us summarize the last month of the year 2021!
Well, we hope that you are closing your planner for this year with a smile and that you have arranged all the impressions, memories, and moments from this year. That everything achieved encourages and inspires you to be even more ready to welcome new things. Make sure you don't forget how many, perhaps seemingly small things you have achieved in the previous year. Let that be your main motivation and a guiding star to work on something even more valuable in 2022.
We at BlueGrid have decided that December will be a month of giving, a month of humanity and friendship. And is there a greater joy than the one we share with others? - That is why we have once again confirmed that making a difference comes with great people.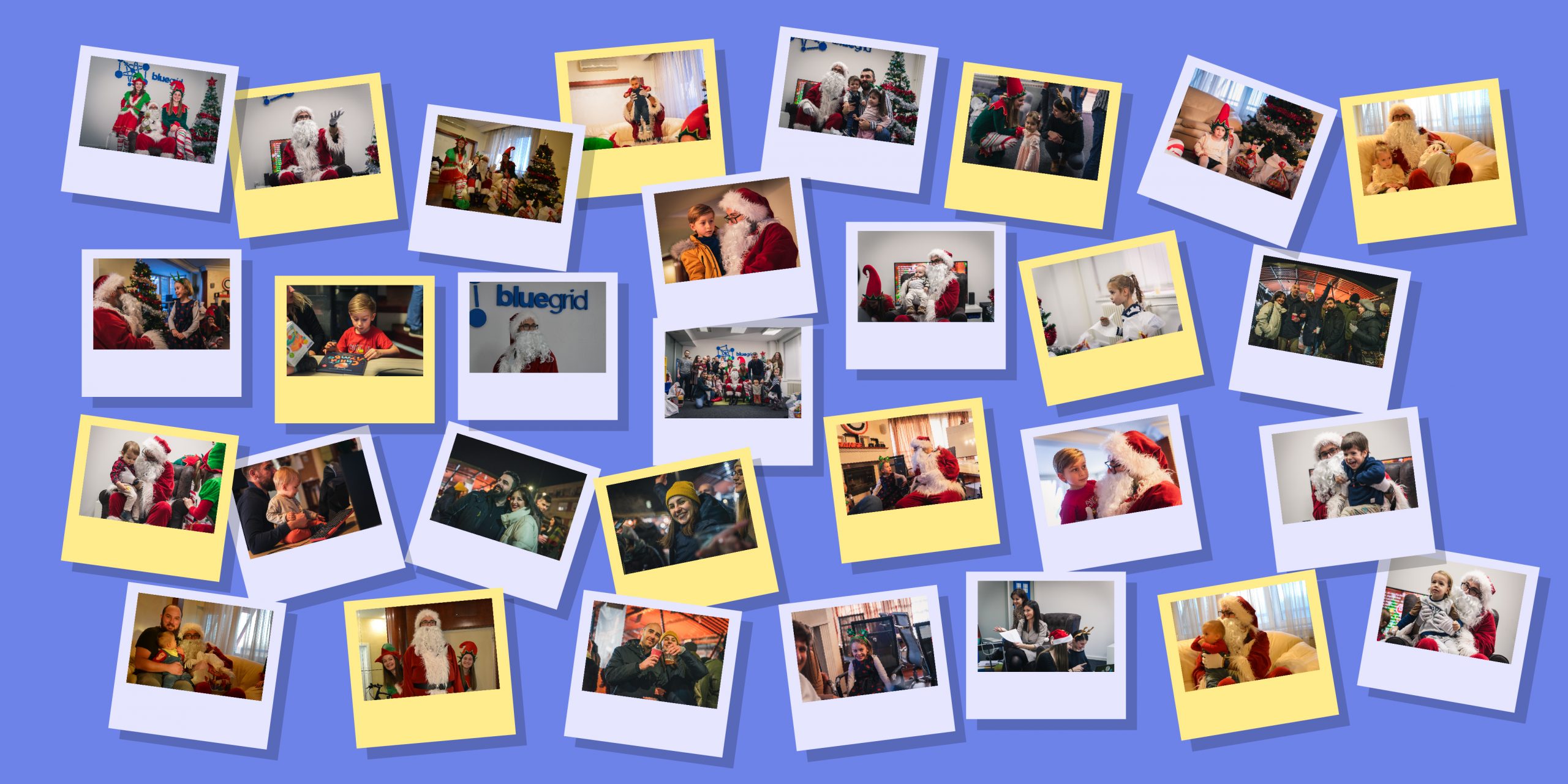 Time for self-improvement aka #SelfCareWeek
At the end of the year, everyone starts making goals for the next year, and usually, in those goals, you can find a promise: "I need to start working on self-improvement." This time we decided that we are gonna start working on self-improvement before the New Year.
Therefore, we dedicated one week to everyone who wanted to hear, learn and apply tips, ideas and tricks from the lectures of our great panelists.
You can check out all lectures by clicking on the following link - #SelfCareWeek
We want to thank all the participants, panelists, and the whole team who worked hard to turn this idea into a reality. See you all very soon in 2022 when we will continue with awesome lectures!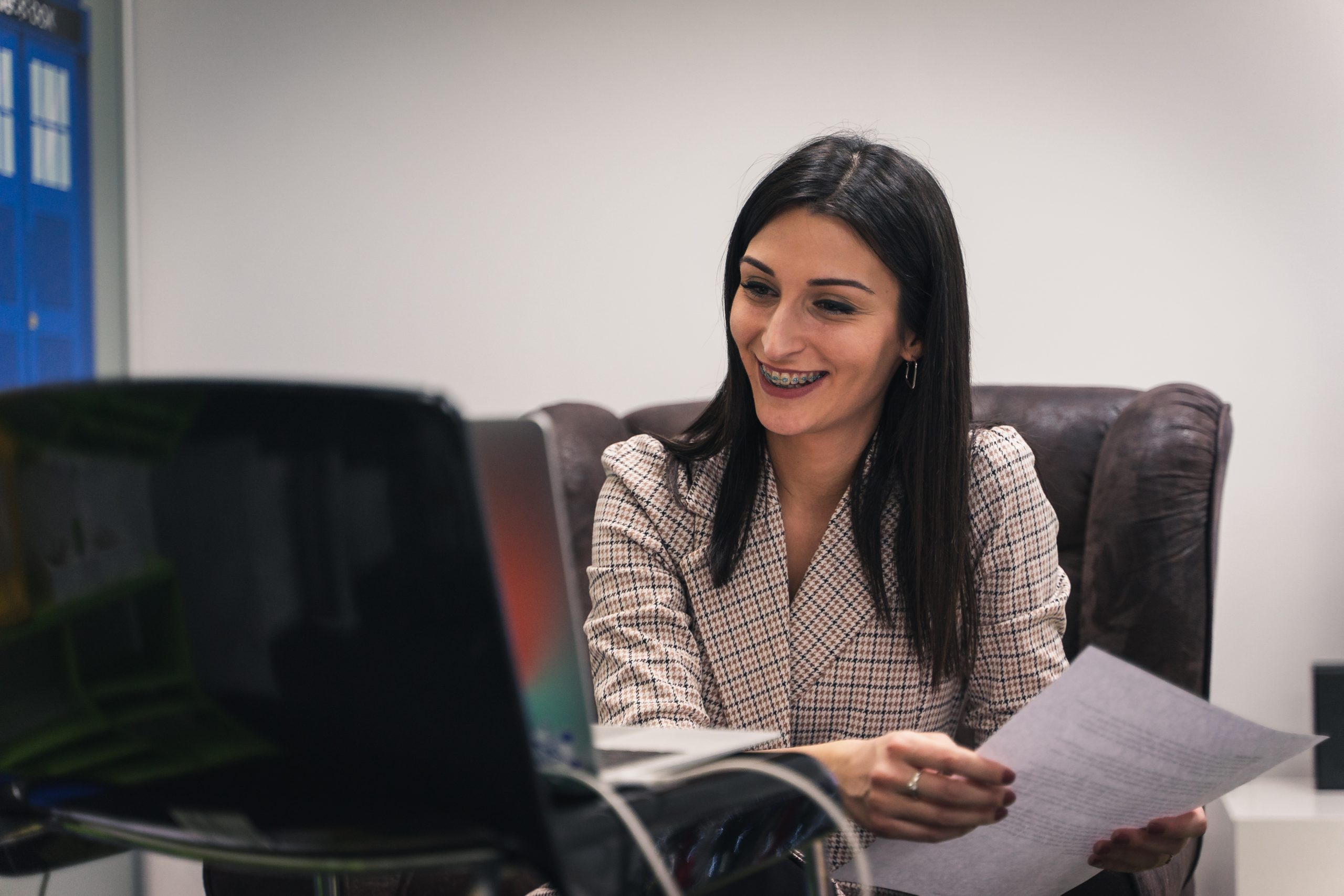 Ready, set, cheers!
Wouldnt you agree that between projects and everyday tasks everyone needs to have a good time? Hell yeah! Because of that, we traveled together to Novi Sad to visit Novosadski nocni bazar. Wine, craft beer, homemade food, and most importantly - great people were in charge of the good mood!
The most amazing part was that people from different teams finally meet in person! As soon as they started talking and wandering around the market they clicked. This is one of the main proofs that when people are great everything else will come easily.
Cheers to all the adventures that are waiting for us in 2022!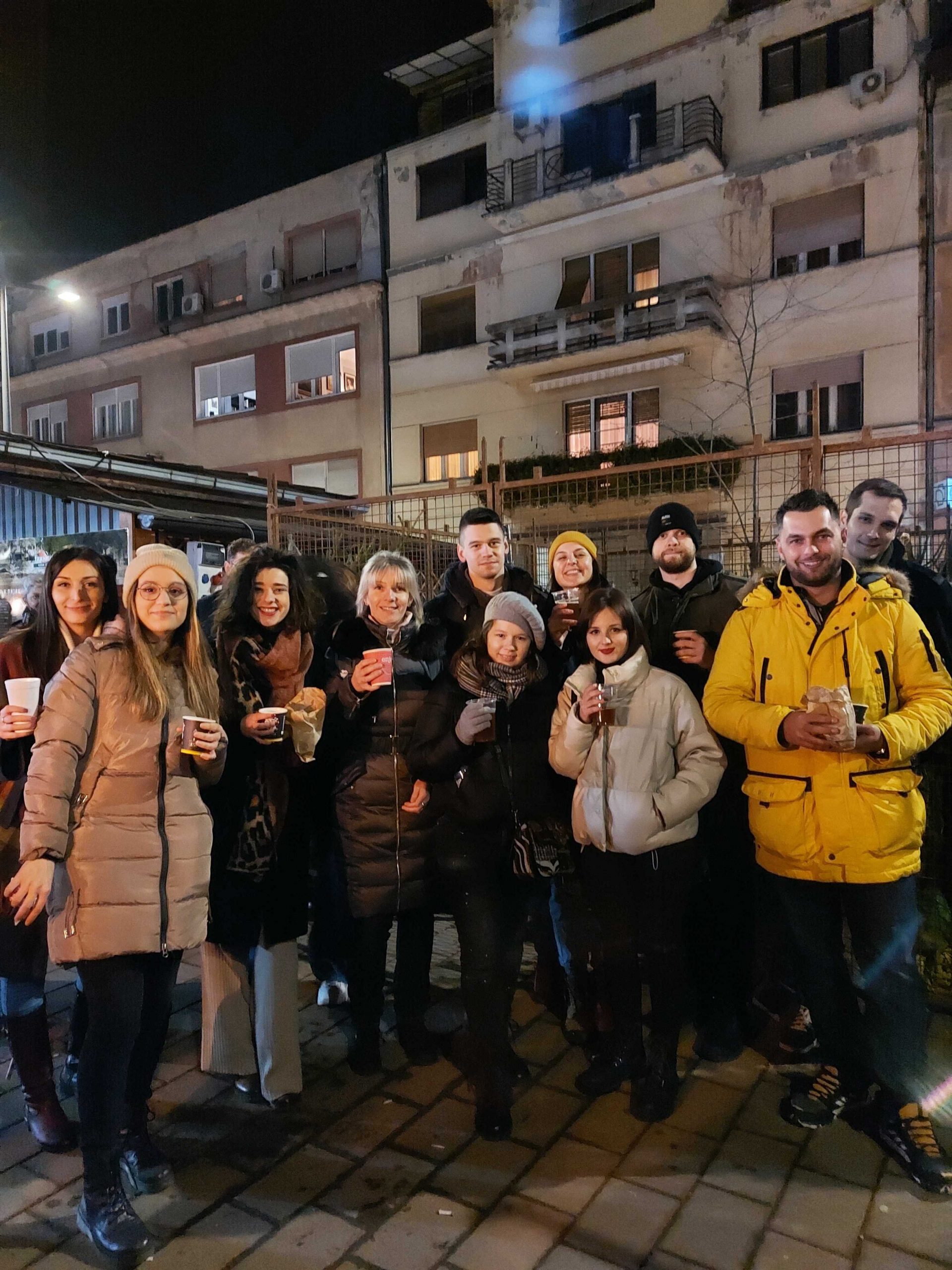 "Ho! Ho! Ho!" Wait, what...Santa, is that you?
Oh yes, it was him who came to our office last Friday! And he did not come alone, he came with his elves. Together, they surprised the kids with gifts, and we all had an opportunity to tell him our wishes for the following year. Fingers crossed that they all come true!
One thing that also proved to us that Santa Claus and his crew are super cool people is the fact that they also brought two special things! First things first, they brought delicious muffins and told us about them. These muffins come from a very special place called the Muffin store and are made by women who are 50+ and don't have a job. Therefore, if you want to support them and surprise your loved ones with great muffins the Muffin store is the place to order!
The second special thing was the books that this crew brought - SINGI LUMBA i Drvo carobnih olovaka and SINGI LUMBA i kockasta planeta. Santa told us that when you buy these books from the author Slavimir Stojanovic all the profit from the books goes to accounts of associations who help the children in need in Serbia. So if you are thinking about a wonderful gift there it is!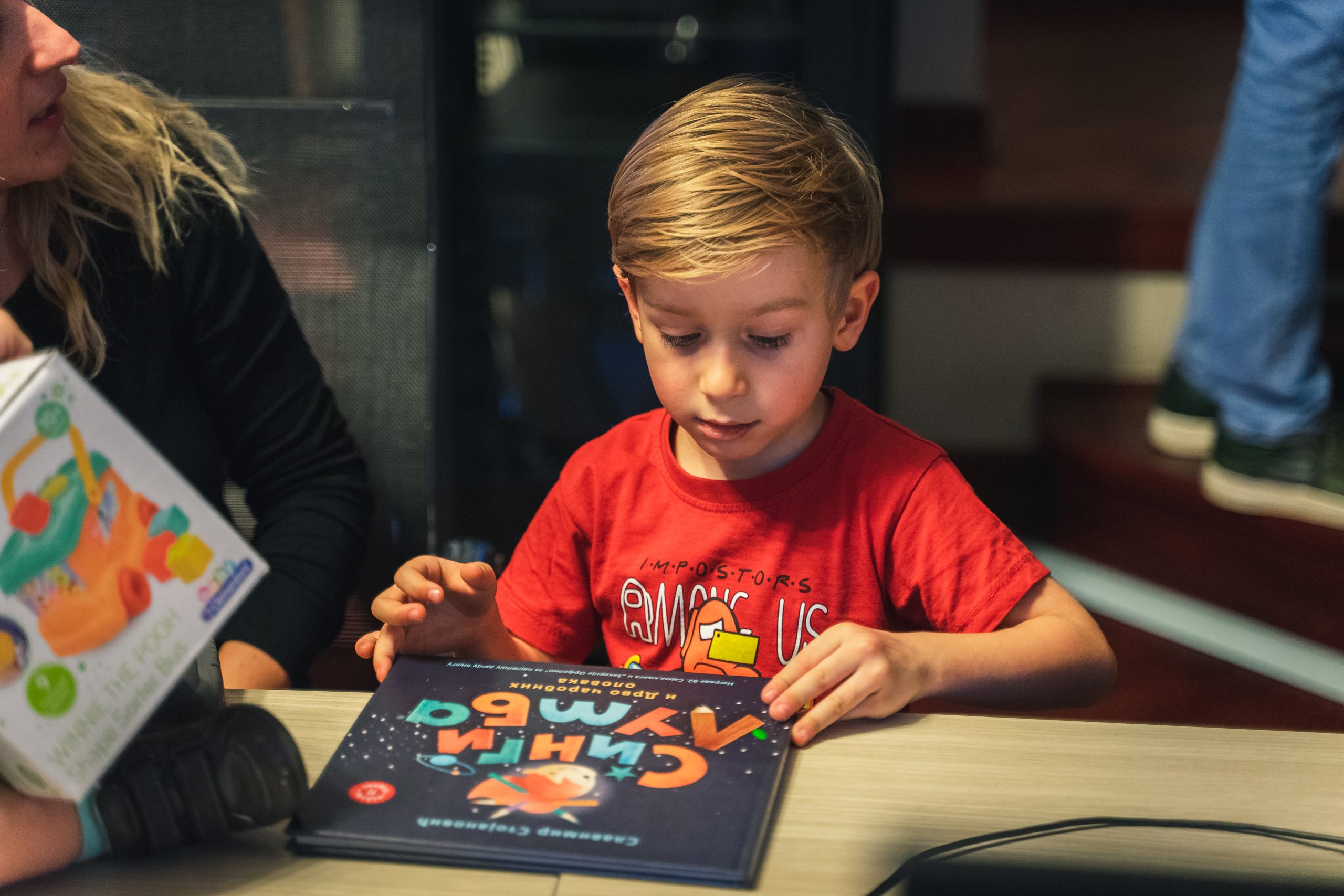 Bye, bye 2021 and hello 2022!
As we are slowly waving goodbye to 2021, we realised that this is only a part of all the wonderful things that we have achieved as a team. Because together we are working to make each next year more successful, better and more interesting than the previous one. So, let's make a toast to that! Let's greet all the future success, and let's write even happier new pages of 2022 together. May the force and good vibes be with us! Happy New Year everyone! :)