CS superheroes gathering aka RC Squad
Let's google something!
Merriam-Webster dictionary defines superheroes as - "fictional heroes having extraordinary or superhuman powers."
We completely agree, but we would also like to add a few things!

Superheroes are the ones who are there to support and be there for people and other superheroes. They usually work alone, but the truth is that together they can always do so much more! Another fact is that every once in a while even superheroes need to take a little break and come back stronger than before. Therefore, after a long time, our CS superhero team aka RC Squad finally had a gathering last Friday!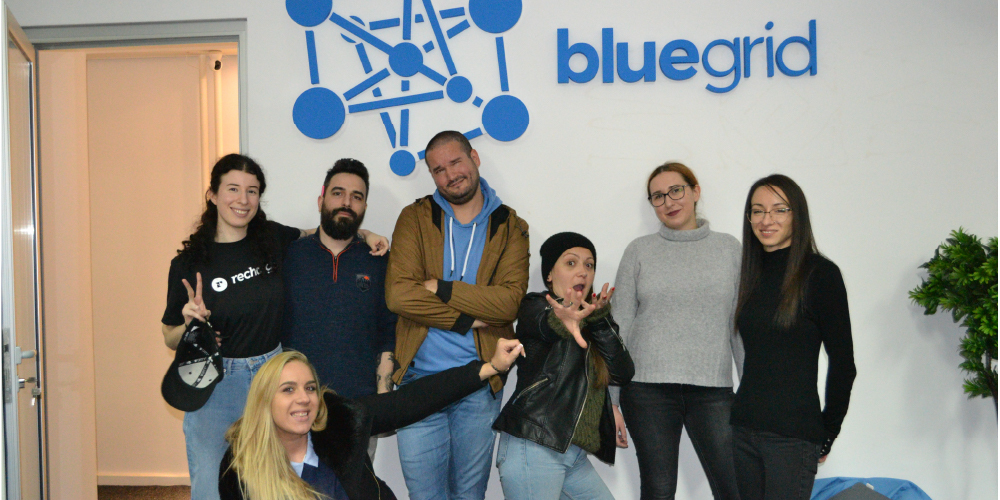 Being a team no matter what
Ever since we started working remotely this team hasn't seen each other that much. But every day they work together and like true superheroes they manage to help their clients and stay close as a team no matter what. When they saw each other on Friday emotions and wonderful moments were all over the place. From surprised and happy faces to laughing, making jokes, storytelling, and reliving their favorite situations from the past. In those moments it was obvious that distance did not harm these superheroes and that their bond was strong like it was from the very first day.
RC Squad origin
They went to the origin of RC Squad aka BlueGrid office, the place where their story began. Back there these superheroes started sharing their memories and talking about the good old days when they started being a team. This was yet another proof that real bonds are hard to break!
And what's a gathering without a little game? Therefore, they had a Q&A game. This allowed them to realize how well they know one another but on the other hand, they also learned completely new things about each other!
Until next time keep on rocking!
It's true what they say that time flies when you're having fun. Time indeed did fly by and our team called it a day until next time. With many more adventures to come, they will continue to be the true RC Squad. And luckily soon they will meet again in a whole new universe where they will show us once again what it means to be a real CS superhero! 😊