Outsourcing is not just a fancy buzzword; it's a gateway to a whole new dimension of business possibilities. Something older than the industrial revolution and something that millions of companies are using all around the world!
Who are these people you ask? In this blog post, we will list industries that are the most compatible with business process outsourcing. Ready?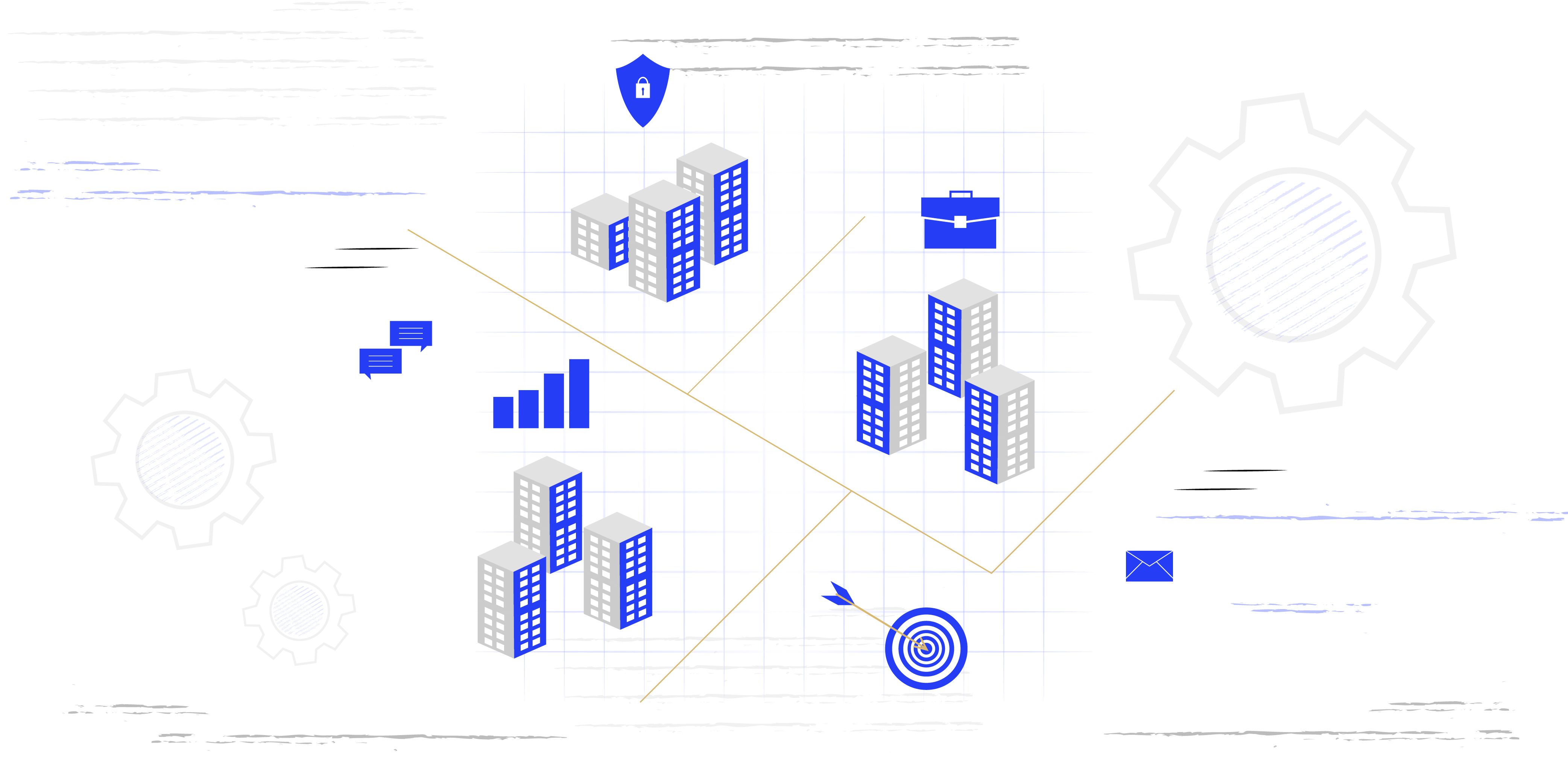 The Benefits of Outsourcing For Businesses
Imagine a world where you can focus on what you do best while experts handle the rest. This is exactly what you do with outsourcing. You're removing some boring, repetitive, or hard task from your to-do list so you can do what is important to you.
Basically, outsourcing is like having an ultra-smart assistant that can handle any task you can't or won't do. By entrusting certain tasks to external experts, you free up valuable time and resources to focus on what truly matters – your core business. Say goodbye to mundane administrative tasks and unleash your full potential.
The Most Frequent Business Areas That You Can Outsource
Before getting into each industry individually, let's take a look at the whole list. Based on our research and experience, here are the most frequent business areas that you can outsource:
Administrative Tasks
Customer Support
Content Creation
IT Support
Accounting & Bookkeeping
Research & Analytics
Website & App Development
Health Services
Human Resources
Administrative Tasks
People often don't know how important administration staff is until they hire or outsource one. A chaotic office could transform into a peaceful productive place within a few minutes. By outsourcing administrative tasks, you can bid farewell to the overwhelm.
From scheduling appointments to managing emails and organizing documents, administrative tasks can quickly pile up, draining your energy and stealing precious time. That's where virtual assistants (VA) come in handy!
Delegate these boring tasks to virtual assistants who possess the superpowers of organization, multitasking, and attention to detail.
With virtual assistance services, you gain access to a skilled task force that can handle any administrative duties.
Here are some of the tasks a virtual assistant can help you with:
Email and Calendar Management
Document Organization
Payroll Processing
Meeting Coordination
Data Entry and Database Management
Correspondence and Communication
Vendor Management
Office Maintenance and Organization and more!
Customer Support
Customer service and management are very important aspects of online business. Statistically, more than 70% of people would like to get additional information about the product or service before actually buying.
Now, for all eCommerce store owners, imagine the percentage of people that would buy something for you just because you hop there and said hi or respond where that was needed. By elevating the overall customer experience, you can expect more sales.
Of course, eComm was just one example. If you're providing, for instance, cyber security services to clients, there's a chance that some of them would like to chat about it. You can hire someone that will be there for any potential questions about your product or service.
Skilled professionals can handle customer inquiries, resolve issues and misunderstanding easily, and provide personalized support that leaves customers feeling like true heroes.
Content Creation
Being available online is probably one of the most important things for modern business. To do so, you will need quality content through interesting blogs and engaging social media posts.
By outsourcing content creation, you gain access to a diverse pool of experts who can offer fresh perspectives and insights. They can bring a wealth of knowledge from various industries, ensuring your content remains engaging, relevant, and in tune with the latest trends.
This will not only help you show the expertise of your company in a certain industry but will also help you find customers and make more sales.
IT Support
In today's fast-paced business landscape, technology plays a vital role in driving growth and efficiency. However, managing and maintaining your IT infrastructure can be a complex and time-consuming task. This is where outsourcing your technical needs can be a game-changer for your business.
By leveraging the expertise of external IT support providers, you can focus on your core operations while ensuring that your technology requirements are in capable hands.
IT outsourcing allows you to tap into a vast pool of technical knowledge and experience without the need to invest in building an in-house IT department. Whether you are a small startup or a large enterprise, partnering with an outsourced IT support provider gives you access to a team of professionals who specialize in various areas of information technology.
Accounting & Bookkeeping
As a business owner or top management, you're not working for money. Money is working for you making it "the employee of the month". And you want to have professional insight into what your best employee is doing, right?
Managing accounting and bookkeeping tasks in-house (or even by yourself) can be time-consuming, resource-intensive, and prone to errors. This is why so many businesses choose to outsource as strategy no. 1. By entrusting these crucial financial tasks to experts, you can ensure that your finances are in order while focusing on core business activities.
Outsourced accounting and bookkeeping services offer a range of benefits. Experienced professionals handle tasks such as:
recording financial transactions
maintaining accurate ledgers
reconciling accounts
organizing financial documents.
Research & Analytics
The modern business environment is all about all types of data, its security, and its generation. Organizations have access to vast amounts of data that can provide valuable insights and drive strategic decision-making.
However, depending on a niche, extracting meaningful information from data and leveraging it for business growth is not always an easy job. Outsourcing research and analytics services can help organizations harness the power of data and unlock its full potential.
For example, let's say you need market research or competitor analysis. These are crucial for organizations looking to gain a competitive edge in the marketplace. Outsourcing functions like this allow businesses to access comprehensive market intelligence without diverting any internal resources from core operations.
Website & App Development
Let's be clear here - if you don't have a website, everything else you build on the internet is unstable. A website is something that gives you a strong online presence and connects all the other platforms where your brand is. Some go to apps.
However, website and app development require specialized skills, technical expertise, and ongoing maintenance. Outsourcing these services can help businesses create a robust digital presence without the need for an in-house development team.
A well-designed and user-friendly web platform is something that can improve your business drastically. By outsourcing tasks from these fields, you can gain excess to experts in certain fields such as:
user experience (UX) design
user interface (UI) design
responsive design
search engine optimization (SEO)

Health Services
Health service is probably the last type of service you want to get from unprofessional. That's why choosing the right provider is extremely important. That leads us to outsourcing.
The healthcare industry is complex and demanding and requires specialized knowledge and expertise to provide quality patient care. Healthcare outsourcing has become increasingly popular as it allows healthcare providers to focus on delivering exceptional patient care while relying on external experts to handle specific side tasks.
Outsourcing healthcare solutions can encompass a range of services, including
medical billing and coding
telemedicine support
medical transcription
revenue cycle management, and more
By outsourcing these functions, healthcare providers can streamline their operations, reduce administrative burdens, and ensure compliance with ever-changing regulations and industry standards.
Human Resources
Getting an employee and outsourcing can sometimes work together, even if they are 2 different strategies - like in this case! Human Resources (HR) plays a critical role in managing the most valuable asset of any organization. Its people.
When you need an employee, but don't know how to get them (or simply you don't have enough resources), outsourcing is your way to do it. Outsourcing HR processes can simplify tasks like going to hundreds of resumes, allowing businesses to focus on their core operations.
HR outsourcing providers can streamline HR processes, automate administrative tasks, and ensure compliance with employment laws and regulations.
Conclusion
Keep in mind that these areas are just the ones that are most frequent in outsourcing from our experience. That doesn't mean you can't outsource people from other industries.
In fact, in today's fast-evolving world, thanks to the internet, you can connect with people from any industry you'd like.
So if you're wondering if you should start outsourcing in an industry that isn't on our list, you have our blessing.