Are WordPress Themes free? - Yes, there are free themes and there are premium themes, just like plugins.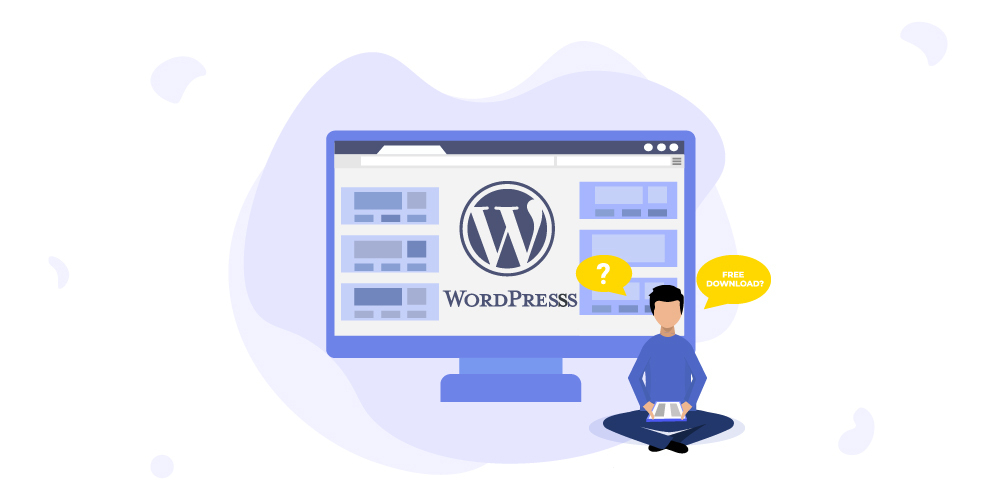 A WordPress theme is a collection of files (graphics, style sheets, and code) that determines how your blog or website looks. Themes may determine anything from your site's layout to the colors of its hyperlinks. It's easy to think of a theme as a "skin" for your website, but they're so much more.
A theme allows you to manage the presentation of your website rather than just giving it a look and feel. As an example, let's imagine you have a cooking blog as well as an online store. The correct theme might display your blog in one way while giving your store's pages a completely different look.
Now, depending on your needs, you will have to choose if you want to use a free or premium theme. Free themes can offer a lot and in most times can do the job. Premium themes can offer way more, but they cost.
Free vs Premium themes
Free themes
Before we go into spending money, it's vital to note that there are a lot of free WordPress themes available. There are tons of free themes to find in the WordPress.org Theme Directory. What is good about this is that those themes you find in the WP Theme Directory had to pass a rigorous review procedure. This ensures quality and allows you to choose a theme solely based on design, functionality, and user feedback.
You can easily add free themes with the WordPress dashboard. In the Appearance go to Themes and click the button Add New.
After you click on the button Add New, you can search all the free themes.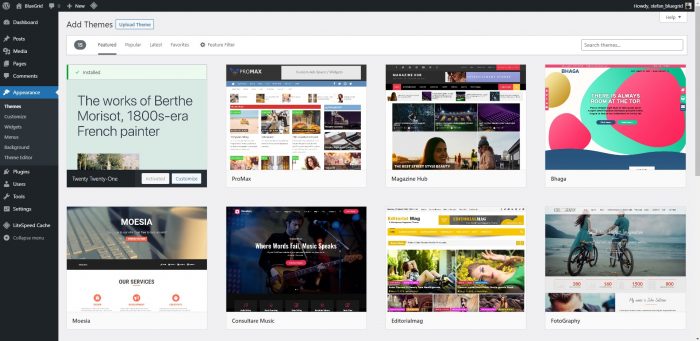 However, there are certain disadvantages to using free themes. Support is very limited to free users. Many themes provide support through specialized forums, therefore, you are usually on your own to implement the solution. Also, you might get limited customization options.
You can always combine a free theme with page builders like Elementor, BeaverBuilder, etc. By doing that you can have more customization options.
Premium themes
While premium WordPress themes are created in the same way as free WordPress themes, they have more features. Support and upgrades are frequently improved, along with new features and capabilities. However, depending on the developer, you may need to pay a monthly fee. Nevertheless, if you think you'll require regular support and updates, this investment is warranted — and we encourage keeping your theme updated to ensure it's safe and secure.
We recommend searching for Premium themes on ThemeForest. There are tons of premium themes starting from 2$. You can even search themes by category. This means that you can find a theme for any kind of business. For example, if you are a marketing agency or dentist you can find a lot of different kinds of premium themes for your business.
Conclusion
Ultimately, the decision to use a free or premium theme will be based on your specific needs. A free theme could be great if you have the time and experience, as well as a limited budget. But, if you need more customizations for your website, a premium theme will almost always be your best option.
Tip: Whether you are choosing a free or a premium theme, keep in mind to check the review score, comments, and version of the theme. Try using themes that have a good score and that are updated frequently.