With a multisite WordPress installation, you can build and control a network of several websites from a single WordPress dashboard. This makes it simple for you to update all of your websites and make changes from a single location.
You are able to design a private multisite network for yourself. Alternately, you might add other users to your network. They will have the ability to construct their own websites but prevent them from using more advanced WordPress capabilities.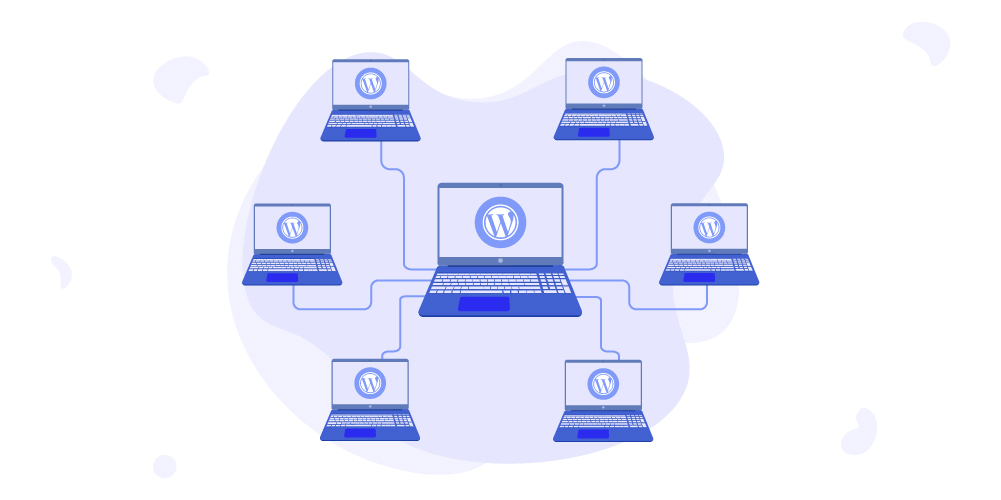 In a multisite network, all users have access to the same plugins and themes.
However, distinct media upload directories are present in the WordPress installation for websites developed on a multisite network. Accordingly, you cannot view the photos of one site from another site on the network because each site has a unique folder for its photographs and other submitted items.
Should you use WordPress multisite?
So, if you want to manage multiple websites from a single dashboard, WordPress multisite networks are a fantastic choice. Corporations, institutions of higher learning, news organizations, internet companies, and other organizations use multisite networks.
You do not necessarily need to start using a multisite network just because you are in charge of several WordPress websites.
To administer numerous WordPress sites from a single dashboard, you can even use third-party applications.
Choosing a hosting
Consider the size of your network and contrast the costs and features of the top WordPress hosting companies before setting up your multisite installation.
A shared hosting account is a wise choice if you only intend to host a small number of websites.
You can think about going with managed WordPress hosting, a dedicated server, or VPS hosting if you intend to have a sizable WordPress multisite network.
How to manage WordPress multisite?
On the Sites panel, you may control each individual website on your WordPress multisite installation. You can add, remove, deactivate, and archive websites in your network using the multisite dashboard.
Any website visitors and your multisite users won't be able to access a site that has been deactivated on your multisite network.
Only the network's super admin can access archived websites on your multisite network.
On a WordPress multisite network, super admins have the ability to flag a website as spam. Due to this, no one can see the website. But if you want, you can completely remove the website from your network.

We hope that this article helped you to understand the basics of what is a WordPress multisite.