This July BlueGrid decided to gather the "Gridders" and friends to visit the city locally known as "Little Viena", this was the trip to Timisoara/Romania. Timisoara is well known for its unique cultural scheme with being a home for not only Romanians but a large number of Serbs, Greeks, Bulgarians, and Hungarians. Architecture in this city is amazing and worth visiting. We've decided to do a one day trip to Timisoara, breathe in the city spirit and culture.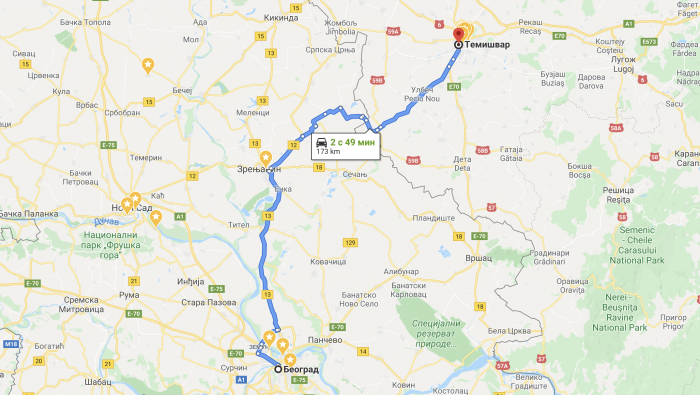 We moved in early in the morning on July 22nd and upon arrival, we visited one of three biggest squares in Timisoara - Victory Square. The old name of this square was Opera Square (for Opera building is located here), but it was renamed after the revolution in 1989. into Victory Square. On the opposite side of the opera building is the Metropolitan Cathedral, an attractive place for tourists. There is also a gift from Italians, the replica of the famous statue "Lupa Capitolina", the "Lupoaica cu puii", a Roman wolf feeding Romulus and Rem.
The next stop was the Liberty square, it was the first square created when the city was formed in the 18th century. Square started expanding and by forming buildings around it the city started to form. In this process, two other squares were created, Victory Square and Union Square. All important city events are organized on this square so it is a good idea to hit this place once the Timisoara is organizing music or some other cultural events.
Of course, it was inevitable to visit Union Square, one of the most beautiful squares in Timisoara.
Eventually, we landed on the "Craft Rooftop" restaurant in the city center, nearby Victory Square. Guys refilled batteries and enjoyed the beautiful view from on top of the building the restaurant is located on.
And just before we took off there was an interesting lead on google maps showing a location of "Communist Museum" with some interesting items from the period from before the revolution.
That was our last stop and sadly, we had to take off but, the promise remains, we'll see you soon Timisoara :) Greetings from Serbia!
You are invited, of course, to get ot know us through our similar posts.