Most web pages have footers at the bottom. Although some pages on a site may not have a footer or require a custom-made footer, websites typically utilize one standard footer for all of their pages. In this article, we will talk about how to build Elementor Footer.
Any footers you've developed are listed in the Theme Builder's Footer Site Part area, where you can also easily add, edit, or delete any footer.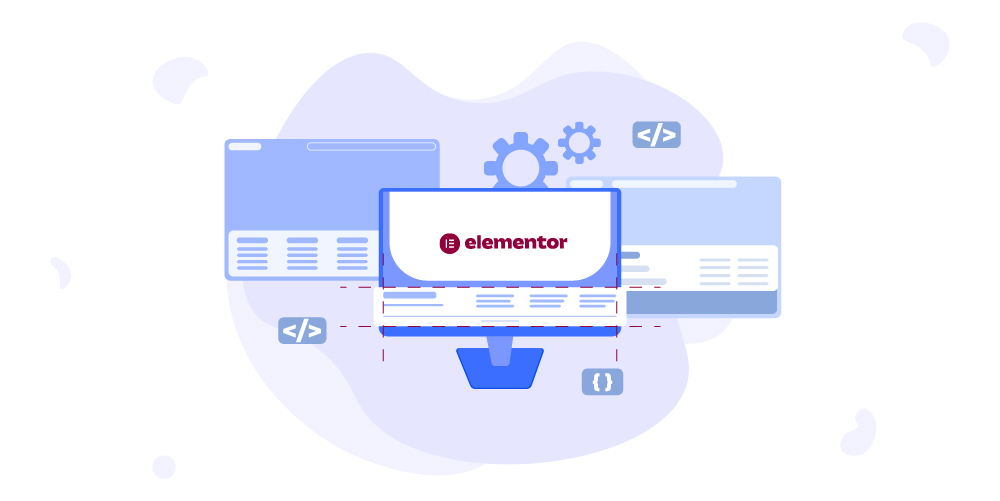 Creating Elementor Footer
In order to create an Elementor Footer, you need to go to the WordPress dashboard > Templates > Add New: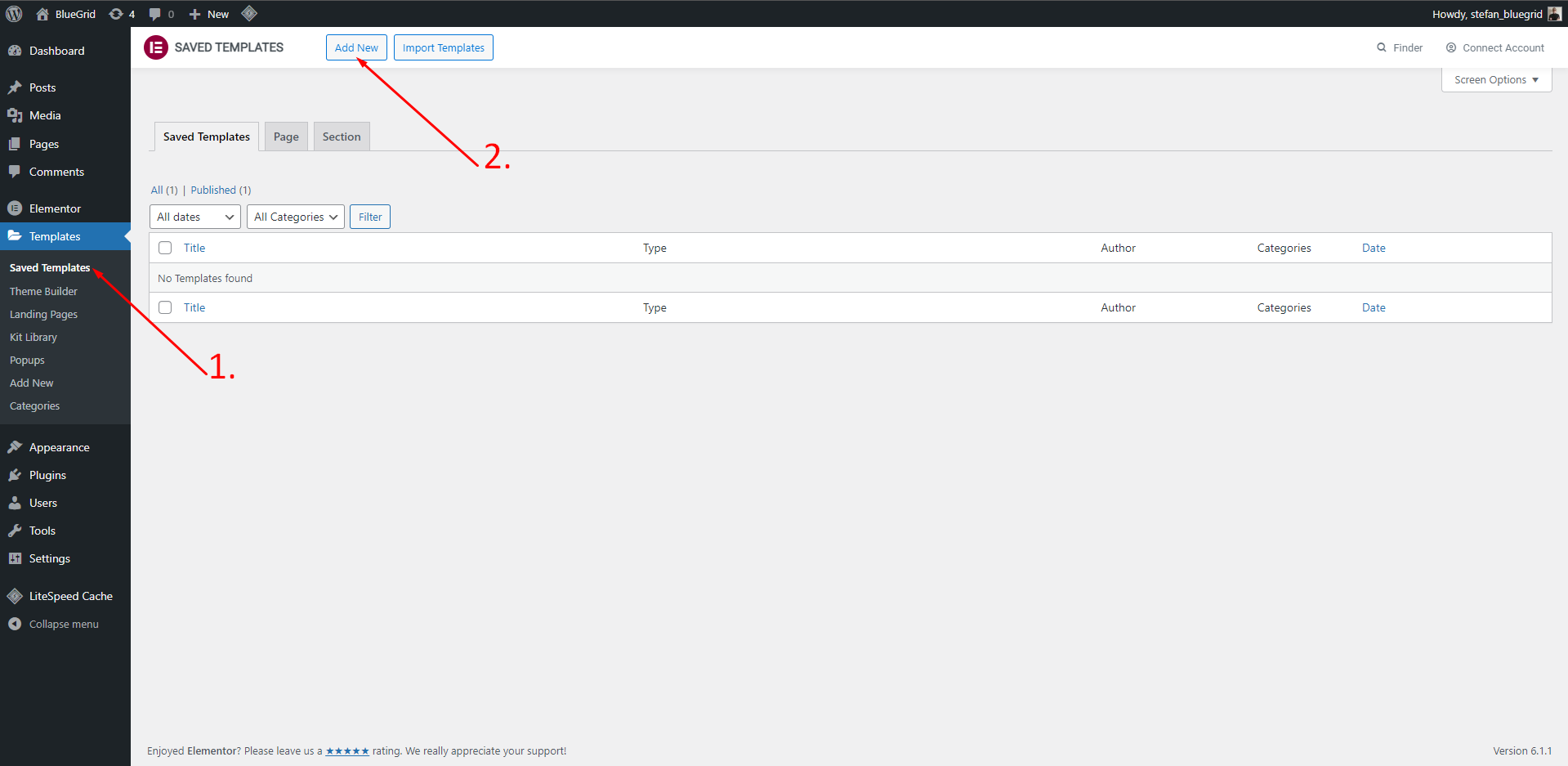 After that, you will be redirected to choose a template type. In this case, we will select a Footer template type:
Once you select a template type you will be redirected to the Elementor editor. There you will start working on your Footer. You can choose between the pre-made Footers:
Or you can continue creating the Footer from scratch.
If you choose to create the Footer from scratch, simply press the "X" in the top right corner of the Popup, and continue to the editor.
Using the Elementor intuitive editor, you can create a modern and fully responsive Footer with ease. At the top of the Widget Panel, you can find the Footer widgets. These widgets are dynamic and will pull the content related to the Footer.
Besides these widgets that are intended for the Footer, you can use the rest of the widgets freely as well.
After you finish creating your Footer, you can Publish it, and add the relative conditions:

You can choose to display the Footer across the whole website, or you can display the Footer on certain pages only.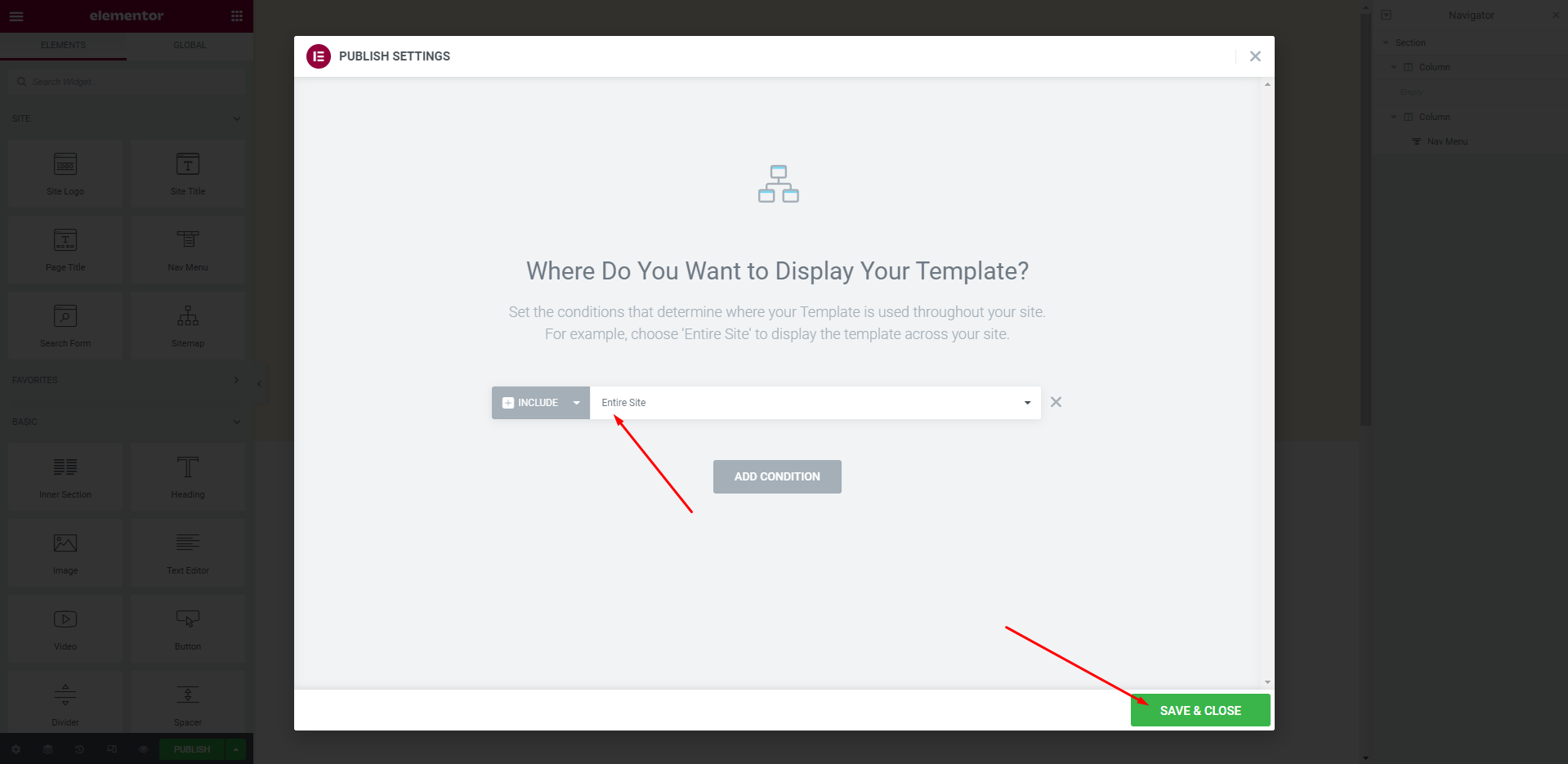 Once you choose where to display the Footer click Save & Close and see your Footer in action.
Managing existing Footers
You can manage the existing Footers here: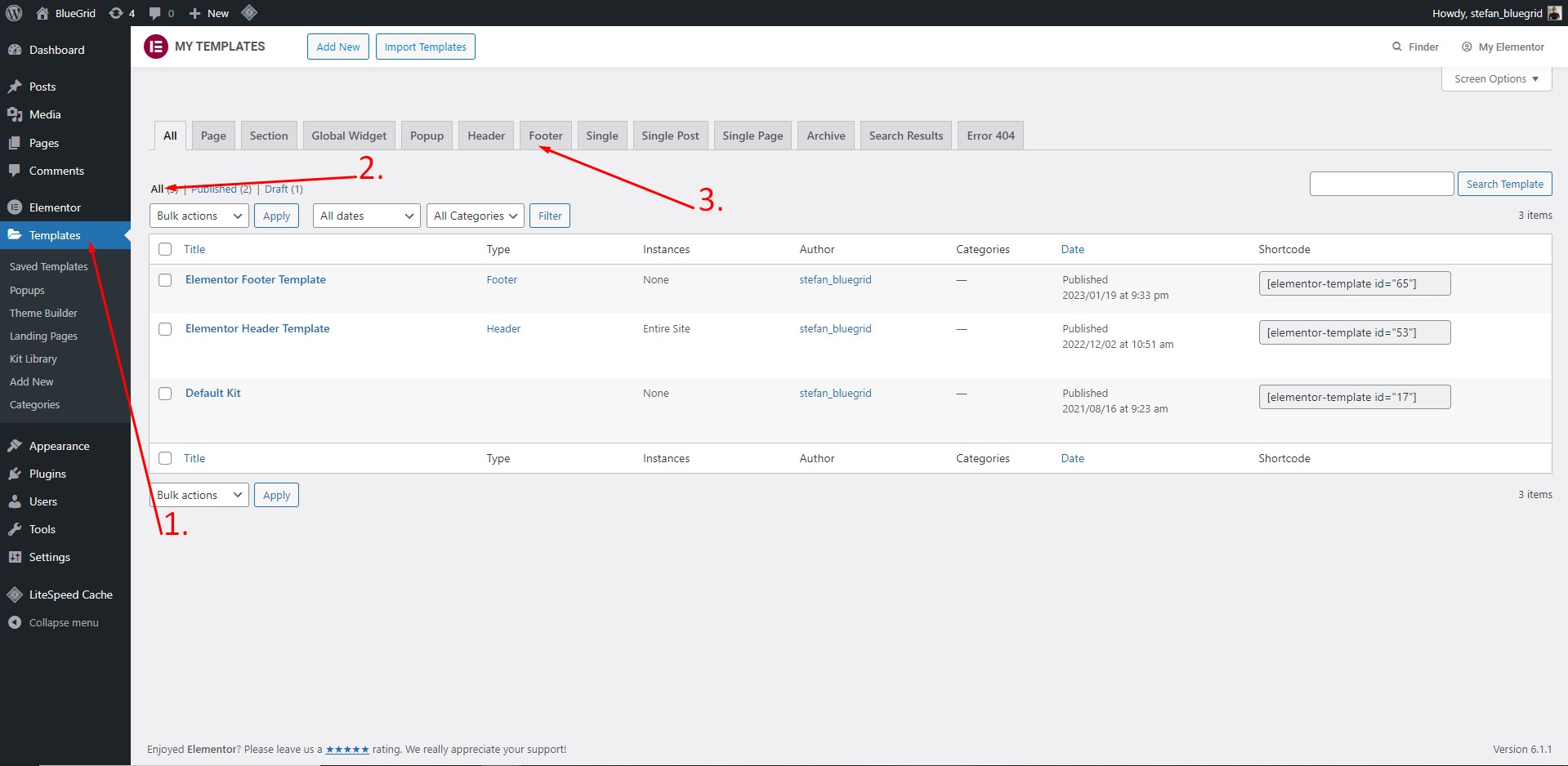 Go to the Dashboard > Templates > All > Footer. You can find all of the Footers you created. Or you can click on Templates > Theme Builder and you will find all of your templates listed, including the Footer template: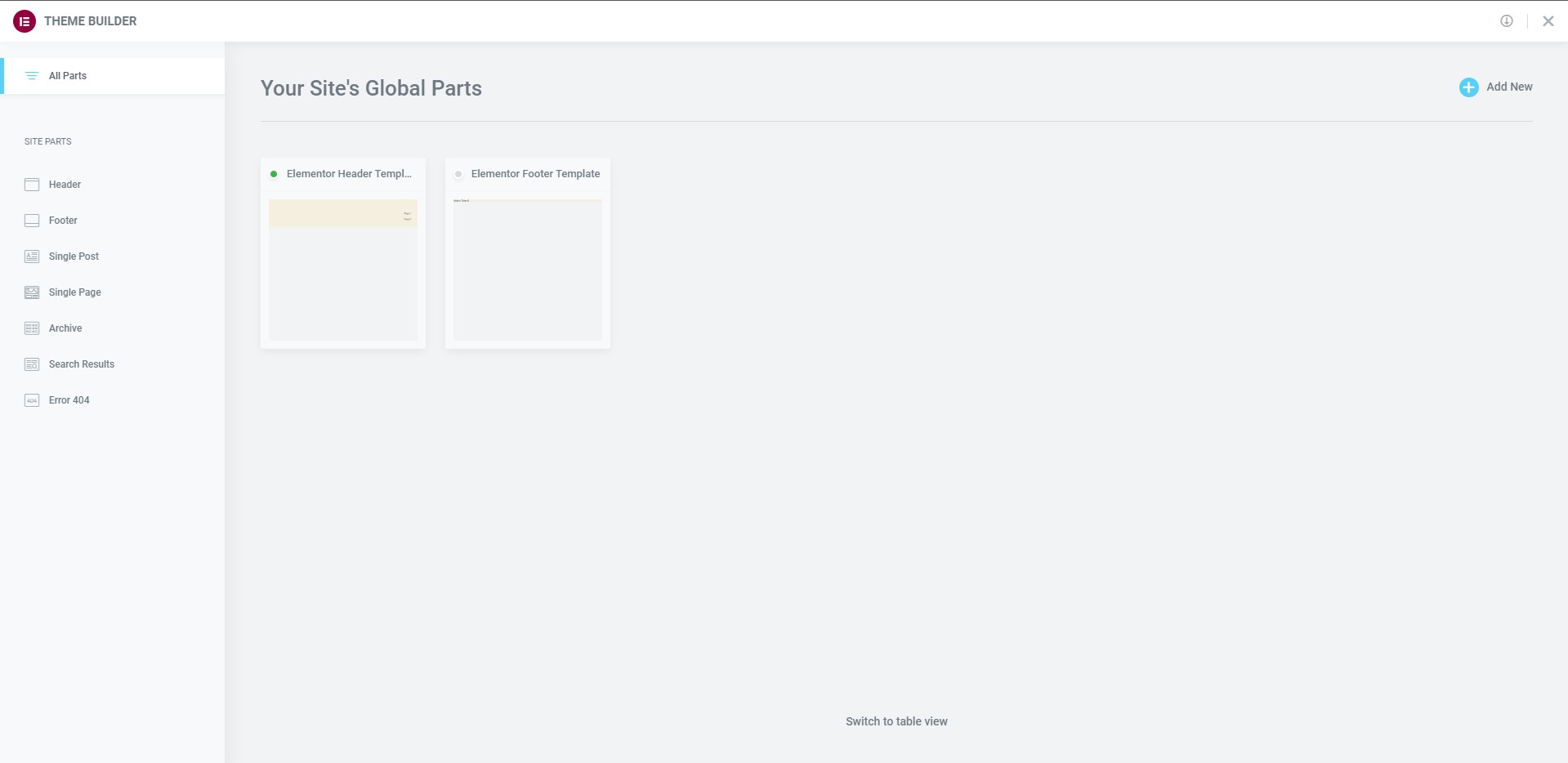 To summarize, you can create a beautiful Footer with Elementor with ease, and publish that Footer across your entire website or certain pages.
If you need to familiarize yourself with the Elementor editor, feel free to check out this article - How does the Elementor editor work? – Overview