Do you want to add new users to your WordPress website? The user management system that is already included in WordPress makes it simple to add new users to your website.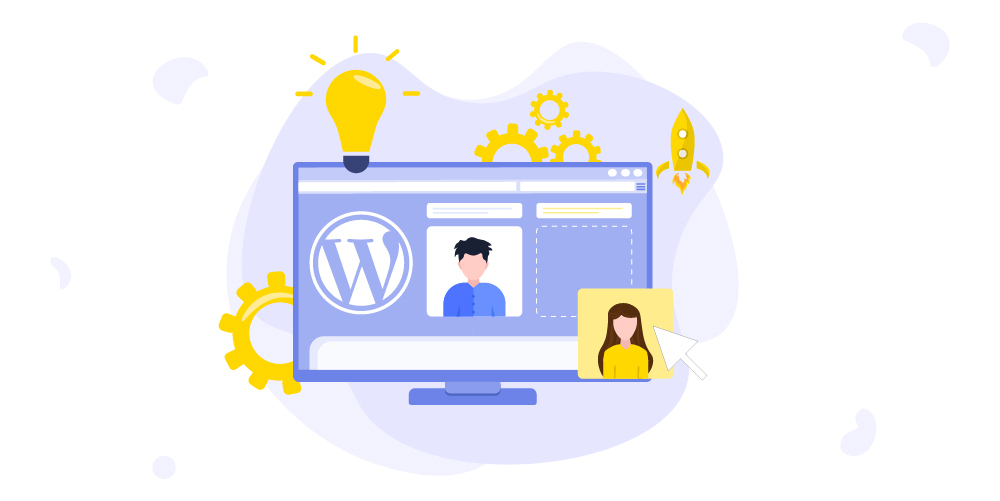 Adding new WordPress user
Simply navigate to the Users » Add New page in the WordPress administration area. The next step is to simply complete the form to create a new user: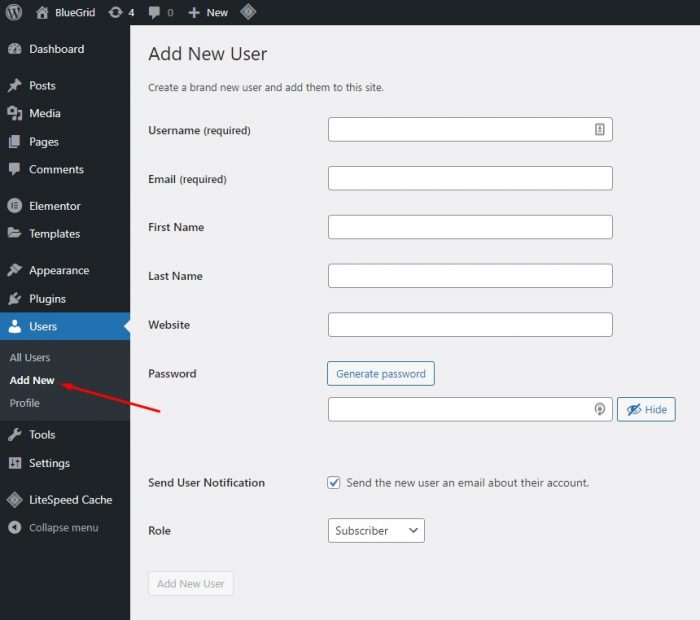 You must first enter a username in the form. A username or email address can be used by the user to login into the WordPress website.
Enter the user's email address after that. Verify that you are entering the proper email address a second time. Users will require this in order to receive email notifications and reset their passwords.
The first name, last name, and website URL can then be entered. You can also leave these fields empty because they are optional. These fields can be filled out later by users by editing their own profiles.
The following step requires you to select a password. You can use the password generator to generate a safer password:

You will find a checkbox to send the user an email beneath the password field. The user will get an email with instructions on how to log in if you tick this box. This will also provide a link so that, if desired, they can choose a different password.
Selecting a WordPress user role from the dropdown list is the page's final choice: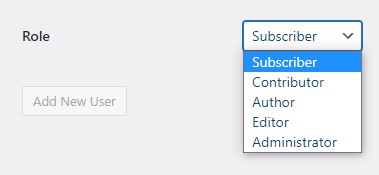 There is a distinct set of capabilities for each user role. The least powerful role is Subscriber, while the most powerful role is Administrator. Depending on the duties a user will be completing on your website, you need to select a role.
It's possible that you already know the position your user should have. If this is the case, choose the role before selecting the 'Add New User' button at the bottom of the screen: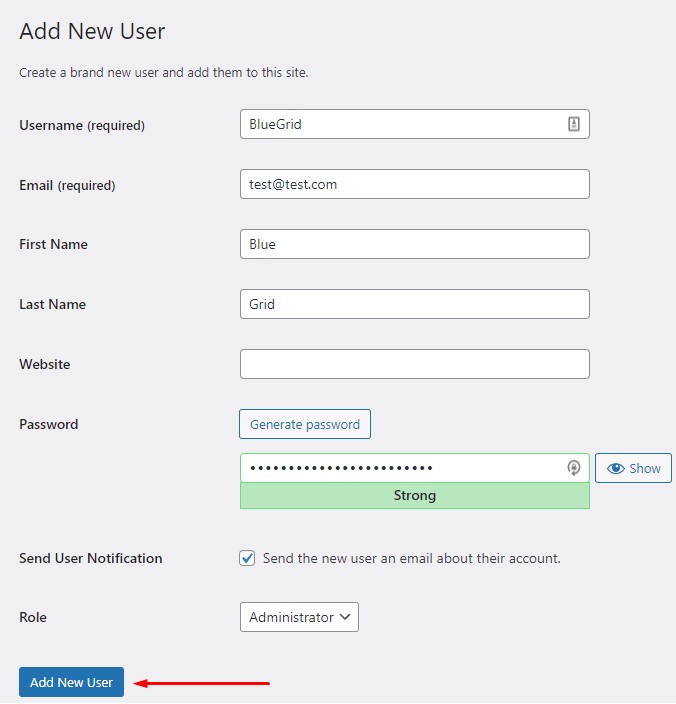 And that is how you can add a new user to your WordPress website.
If you need help understanding how WordPress works, check out this article.
Understanding user roles
Administrator - All operations on your WordPress site can be carried out by an administrator. It would be best if you only gave this job to users you have complete faith in. Additionally, you ought to have faith in their technical expertise.
Editor - A WordPress editor has the ability to add, modify, publish, and remove their own content. The editor can't access settings for the plugins, themes, and other admin functions of the website.
Author - A post's author has the ability to add, amend, and publish it. They can also upload files.
Contributor - They can create and edit their own posts, but they can't publish them.
Subscriber - Users with the subscriber role are unable to add or modify any posts in any way. They can leave a comment on Posts.
Conclusion
If you need to add a new user just follow this simple guide, but before adding a new user think about the role you will give to that user. User role equals user power on your website.