Davor Altman, Happiness Engineer at Automattic
Customer satisfaction is no longer enough to create loyal customers in today's competitive marketplace. Research has proven that purchasing decisions and brand loyalty are built on creating an emotional connection between a business and its customers and making them happy.
In short, the success of your business is down to how happy you make your customers.
Regarding this topic, we spoke with Davor Altman, WordPress fanatic, and Customer Support addict. Davor works as a Happiness Engineer at Automattic and he also started the Customer Happiness community in his beloved Serbia.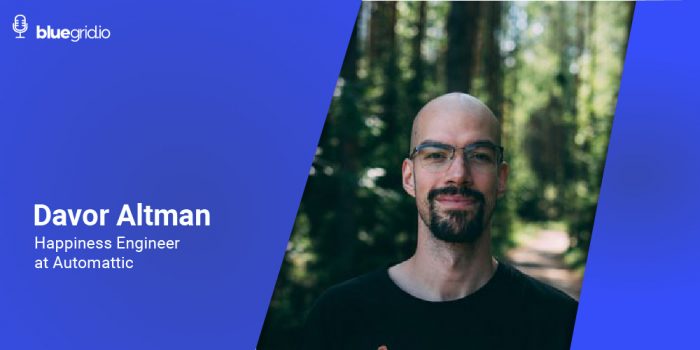 Why Happiness Engineer?
Davor: The Happiness Engineer role at Automattic allows me to combine my two passions - WordPress and helping people. When I first learned about Automattic and the Happiness Engineer position, I knew right away that this job is what I was looking for.
What does customer happiness mean to you?
Davor: It's not just about providing support to the customers, it's about going above and beyond to engineer happiness - therefore the name Happiness Engineer. It's about doing what's best for the customers and making sure that each time they contact us, we do everything in our power to assist them with the issue and go one step further to make them happy.
On the other hand, each interaction with a customer is an opportunity for growth, whether it's a bug, an enhancement we can make, an idea we can implement, passing the feedback to the product teams, or a takeaway on how we could have made that interaction better.
Did it ever happen that you did not have the know-how or knowledge to help a customer? What is your tool for that situation?
Davor: Absolutely. These things can definitely happen. The first thing I do in such a situation is to assume that someone has already encountered that particular problem so I start searching internally. We have a really nifty tool that searches all our internal P2s, Slack, internal and external documentation, and Github. Afterward, I search our Zendesk to see if there has already been a similar problem in a ticket.
If it's a time-sensitive issue and I wasn't able to figure out the solution quickly, I ask my colleagues for help on Slack, and given the distributed nature of our company, someone is always there to assist with the troubleshooting. If it's not a burning issue, I ask for help via our internal P2 system for asynchronous help and someone will be there to assist me in a matter of hours. In that case, I always set the proper expectations with the customer and follow up accordingly.
Is there a difference between customer happiness, customer service, and customer support?
Davor: In my opinion, there is a nuance between these. Let me put it this way - all three terms imply assisting the customer, but not every customer service and customer support generate customer happiness.
Customer Happiness is all about empathy - it's about having an individual employee, a team, and the whole company customer-centric. When that's the case, every interaction with a customer is an opportunity to create a positive experience for them and also make the product and service better.
What led you to WordPress?
Davor: I was still studying the Italian language and literature back in 2013. while I was working in an Italian call center. I got interested in all things web-related and I started learning more about HTML, CSS, PHP, JavaScript, and I inevitably encountered the term CMS. I first took Joomla! for a spin but it just wasn't for me.
The moment I tried WordPress, I fell in love with it and started digging into its details. When I discovered the whole idea behind it and its vast community, I felt at home.
Have you ever bent the rules in assisting a customer?
Davor: Yes, I have. Whether it's having a late-night call with a customer explaining the reason they are asking for a late refund or sensing that a customer feels completely lost and they don't know to whom they can turn for help - their domain registrar, a plugin developer, a theme developer, or another 3rd-party service they use.
Many times, I went outside our scope of support in order to assist the customer but whenever I did this, I set the expectations right from the start.
In your opinion, what qualities are the most important for someone to succeed in a customer service role?
Davor: Empathy and language skills. I believe that being able to put yourself into the customer's shoes and feel how they feel is the most important thing to have if you're to truly help them. If there's a will to help, there definitely will be a way :) When that willingness to help is present, it's all about communication and how you convey the messages and ask the right questions.
What is the last new skill you learned?
Davor: I've been a team lead many times in the past and I'm also currently leading a team of 14 people at Automattic. I've never gone through leadership training but I've just learned from more experienced colleagues and I picked things up along the way.
In October, I went through the Reboot leadership training and I've learned so much when it comes to leadership and providing/receiving feedback. The culture of feedback is an essential part of Automattic and it's unlike any other I've seen before. I'm extremely pleased I went through this training and I'm happy I have the opportunity to apply what I've learned on a daily basis.
What would you be doing if not for WordPress and customer happiness?
Davor: I'm not really sure but it would probably need to involve helping people in some way. Maybe I'd be a masseur, I don't know :)
What is the next book I should read? Why?
Davor: Delivering Happiness by Tony Hsieh. This is the best book I've ever read when it comes to Customer Happiness and I believe it's a must for anyone who considers a career in customer support.
Thank you Davor! It was our pleasure :)
Other BG Interviews you can read here.