Ho! Ho! Ho!| Interview with Santa Claus
Last Friday we were sitting at the office just minding our own business when suddenly our window opened! Snow flew in, two persons that looked like elves started bringing gifts inside, a man with a beard was just smiling and from time to time he would say something like "Ho! Ho! Ho!" Everything seemed unreal…
Until someone shouted: "OMG! Santa Claus is that you man?!"
It sure was him and his little helpers' elves! After they arranged the gifts under the Christmas tree Santa noticed that we were still a little shocked by this surprise. Therefore, he asked us do we maybe have some questions for him. Well, of course we had some questions. He was ready to answer our top 5 questions and because of that today we are sharing with you an awesome interview with the one and only mister Santa Claus!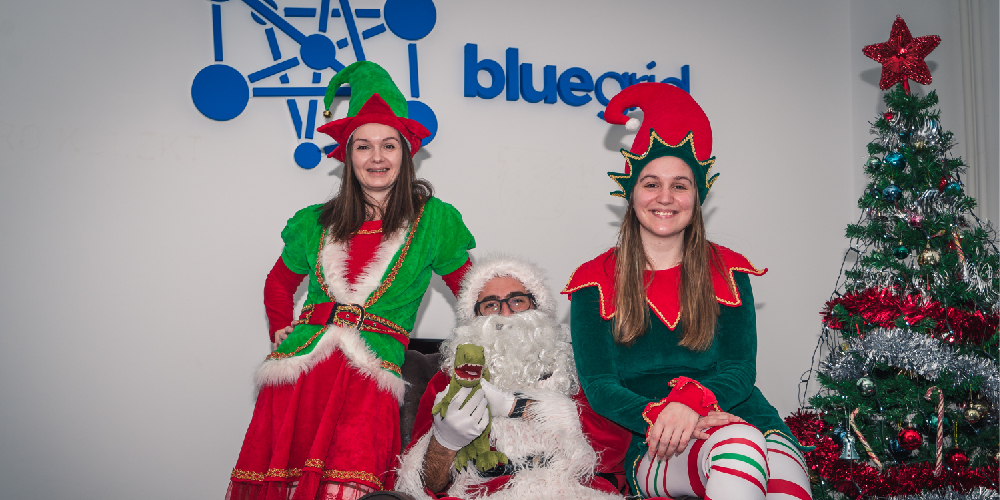 Are reindeer pets or family?
Santa Claus: Definitely family. Not many people know that each Santa (I'm actually Santa Junior) gets a gift from his old man (aka Santa) of his own raindeers that he needs to raise from calf to deer. And that's how we establish that special bond that helps us go through rain and snow.
Have you ever been a little boy?
Santa Claus: Absolutely! It's just that we grow older at a slower pace and generally don't mingle that much so that's why you don't see baby Santa's. I also have a sister, Permafrost.
Where can we get a sled driver's license?
Santa Claus: That's easy - you apply at the North Pole Ministry of Magic and Gifts. You learn to land and air navigation, reindeer handling, and gift delivery. Then you take your practical exam during the winter and that's it.
Do you prefer plain or chocolate milk?
Santa Claus: I'd go for dark chocolate any day of Christmas. I try to keep a tab on my weight and be at a healthy 200kg, just right for a Santa.
What do you do over the summer?
Santa Claus: I sleep and eat. A lot :)
Well folks we hope that you enjoyed this interview! But most importantly we hope that Santa and his elves will visit you tonight and that tomorrow morning you will wake up with gifts that you wished for under your Christmas tree. From all of us at BlueGrid, we wish you happy holidays, stay cool! :)