Transparency is the Key | Interview with Ivana Djokic
Ivana Djokic, HR Manager at BlueGrid.io
The coronavirus pandemic has caused tremendous disruption in lives and in business. Companies must rethink, reimagine, and reconsider how they foster talent these days. Also, it is important how they deliver services and strengthen their organizations through a forward-thinking HR strategy.
We spoke with Ivana Djokic, BlueGrid.io HR Manager, and long-distance runner in the world of HR for almost 10 years. Above all, someone who is repeatedly amazed by what a passionate and focused group of people can accomplish. She listens to her coworkers and market and explores ways to make every effort count.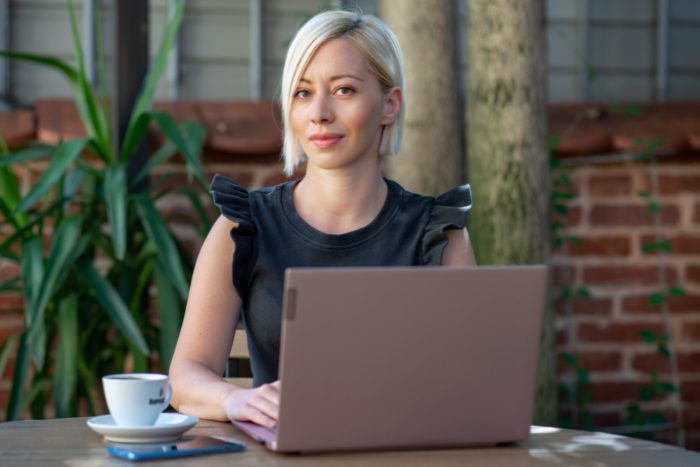 How do you personally deal with the current pandemic situation?
Ivana: Let's focus on good things. 😊 As I love traveling, currently I enjoy discovering hidden places of Serbia (which is hard to accomplish these days, hehe). Also, I spend way more time with my family.
What are the biggest challenges of remote recruiting?

Ivana: I would say providing an authentic candidate experience. Online interviewing and assessment weren't a new thing for us. However, at some point in the process, candidates used to visit our office were they capable of visualizing the workspace. They were able to hang out with the people they are going to build their careers with and take in the atmosphere. It's not easy to replicate it by video call.
What are the benefits of this kind of recruiting process?

Ivana: It is much more efficient, from our point of view. But most importantly, through remote hiring, we gain access to bigger talent pools. Also, candidates' time is much more appreciated, and it turned out it's less stressful being interviewed online due to familiar surroundings.
How do you maintain hiring quality during a pandemic?

Ivana: The quality of hiring should be never compromised in any circumstances. It is challenging as there are no in-person conversations, no handshakes, no office tours, or getting-to-know-you drinks. As we must fully rely on video calls, we have to get creative in conducting interviews. We tend to ask more meaningful questions, listen better, and create trust faster.
What is the best practice for interviewing during the COVID-19 outbreak?

Ivana: Developing a better understanding of candidates' needs and vice versa. It's not revolutionary, I am afraid. It is all about more frequent and deeper communication with a strong affection to details and personal needs.
Do you think that remote hiring is the new future in a post-pandemic world?

Ivana: Remote working and hiring is here to stay! Talent has no boundaries, and we learned that geographical proximity is not that important as we thought it was. On the other hand, building strong relationships and connections among different teams within the company in a remote environment is almost an art. Many of those processes were spontaneous in the near past, but now we have to find a way to reinvent it and replace it with structured culture-building activities.
Where do you see the HR industry in the next years?

Ivana: It's a lot out there for HR Professionals to grasp: the growth of the gig economy, enhancing the employee experience in the company, building personalized solutions, and opportunities for talents and clients. Ensuring new methods of meaningful and faster collaboration and constant alignment with company values and business goals in this hectic world are our top priorities in years to come.
Your most important message for all applicants?
Ivana: Do not hesitate to open it up. Ponder over your career plans and dreams and share what is important for you freely, as we do not hire a perfect resume and don't assess your interview skills. We will walk you through the whole process as friendly as possible and point out all aspects of the role and the company at first call. Transparency is the key plus safes a lot of time - trust me.
If you know someone who is currently going through an online recruitment process, send them a link, maybe it helps. Also, if you have additional questions you can always connect with Ivana here.

Stay online 😊.