WordPress and SEO
WordPress makes it simple to structure, manage, and publish SEO-friendly content. For this reason that it's regarded as the best CMS for SEO.
Creating a WordPress site, however, will not automatically place you on the first page of Google search results. So, in this article, you find out some useful tips on how to improve SEO.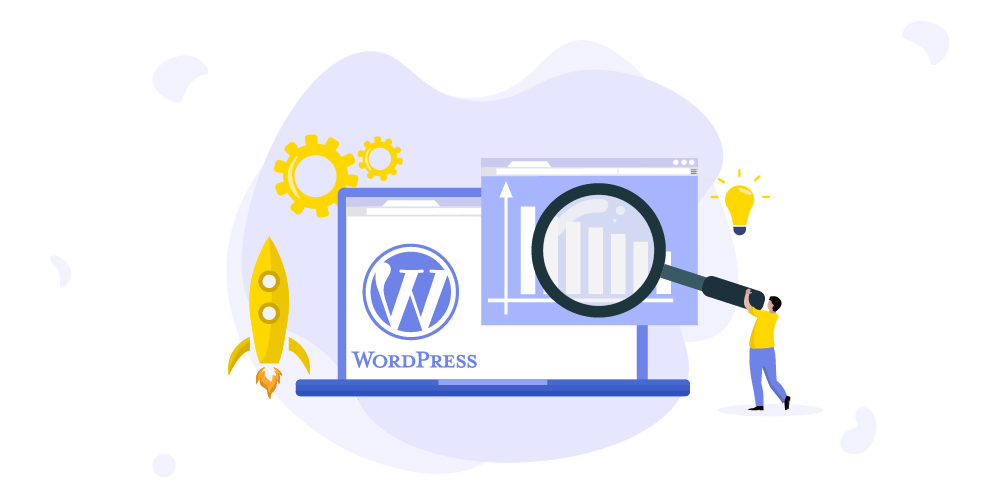 What is SEO?
Search Engine Optimization (SEO) is an abbreviation that stands for "search engine optimization." It's a technique employed by website owners to increase visitors by improving their search engine rankings.
It's not about deceiving Google or gaming the system when it comes to SEO. It's as simple as making a website with optimized code and formatting that makes it easier for search engines to find.
When people search the web for the topics you write about, your SEO-optimized content will show up higher in the search results, resulting in more people visiting your website.
Importance of SEO
For most websites, the primary source of traffic are search engines.
Advanced algorithms are used by Google and other search engines to comprehend and rank content appropriately in search results. Those algorithms, however, aren't flawless, and they still need your help to figure out what your content is all about.
Search engines won't know how to rank your content if it isn't optimized. Because of that, you can miss a lot of traffic.
It is critical for all business owners to optimize their search traffic by making their websites search engine friendly.
Although SEO might look like you need to know a lot of technical stuff, it does not have to be. Simply mastering a few basic SEO methods to enhance your site can result in a significant increase in internet traffic.
Some tips on how to improve SEO in WordPress
Search engine visibility
Very important: Before you publish your website, make sure you uncheck the Search engine visibility in the Settings > Reading.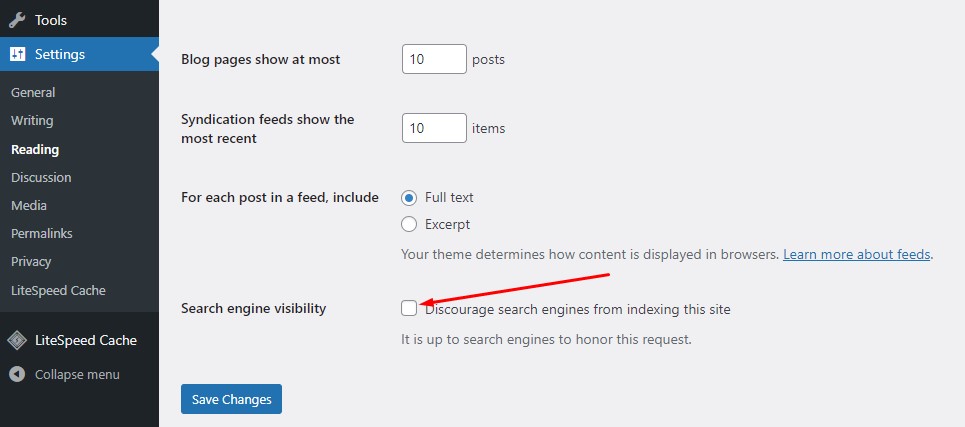 If this option stays checked, it will make your website not visible to the search engines. So, be sure to uncheck it before you publish your website.
Use SEO friendly structure in WordPress
To clearly describe a page's content use SEO-friendly URLs which are easy to read for both humans and search engines.
Some examples of SEO friendly URLs:
https://bluegrid.io/wordpress-page-builders/
https://bluegrid.io/how-to-install-wordpress/
To change the permalink structure, simply go to Settings > Permalinks > and choose an option > Post Name.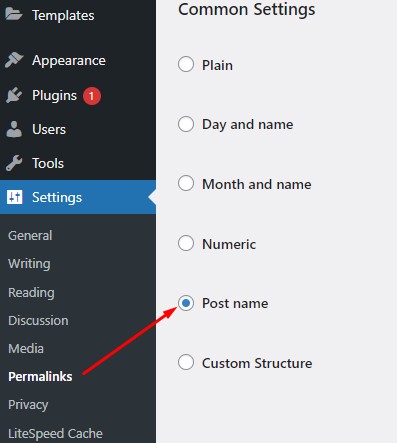 Important:
Please don't update your permalink structure unless you're using the Numeric option if your website has been up for more than 6 months. Continue to use Day and Name or Month and Name if you're already doing so.
If you change your permalink structure on an already existing site, you will risk losing all of your social media shares and risk losing your SEO rating.
Hire an expert to put up suitable redirects if you need to update your permalink structure. Your social sharing numbers on the pages will still be lost.
Use SEO Plugins
One of the best things about WordPress is that there's a plugin for almost anything, including SEO. There are many WordPress SEO plugins available, making it difficult for beginners to pick the ideal one.
#1 Yoast SEO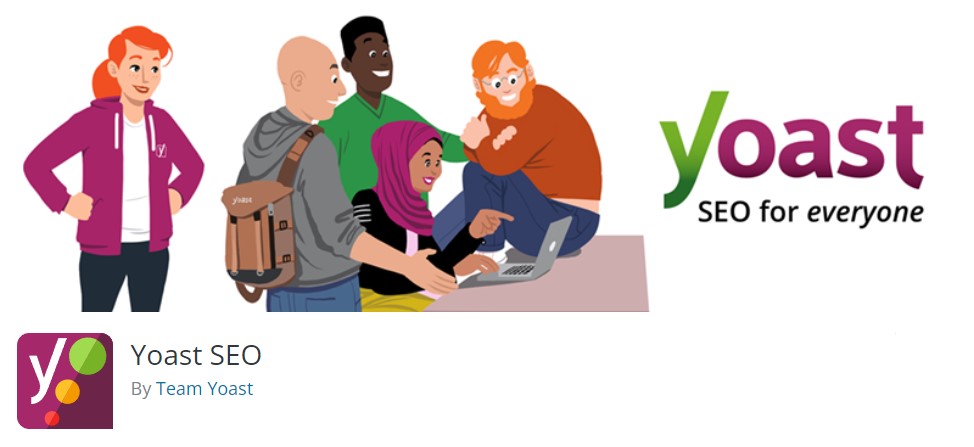 One of the finest WordPress SEO plugins is Yoast SEO. It is a well-known and well-established WordPress SEO plugin. Both a free and a paid-for advanced version are available.
#2 Rank Math SEO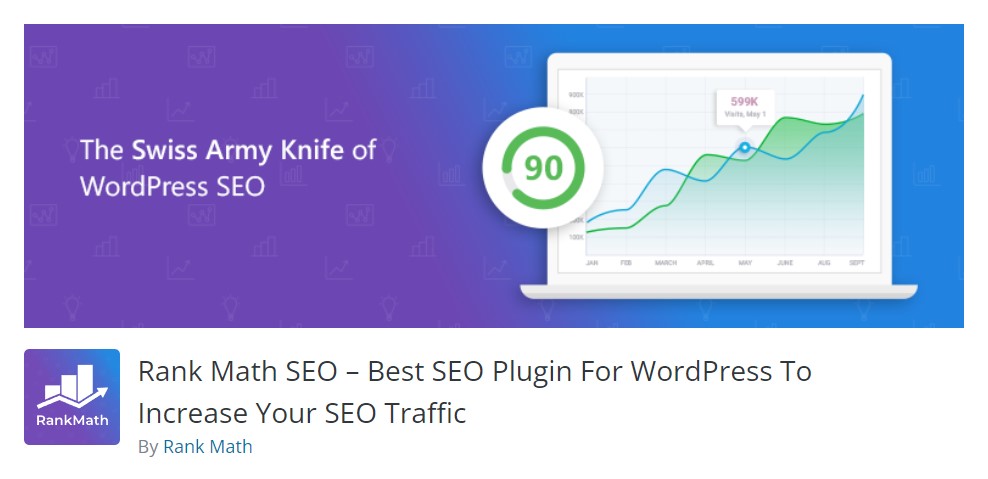 Rank Math SEO is one of the best free WordPress SEO plugins that is also simple to set up. The different pages and header titles can be put up. You can also create different meta-descriptions. There are several choices for controlling your site schema, as well as connectivity with Google Search Console and other tools.
#3 All in One SEO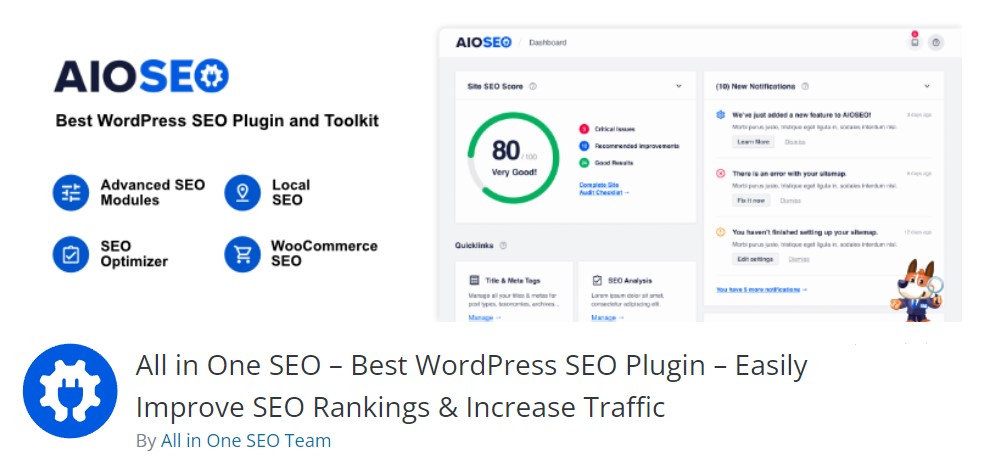 One of the first SEO plugins for WordPress is the All in One SEO. Both a free and a premium edition of the bundle are available. The page titles and headings can be changed. Allows you to regulate URLs.
You can check one of the listed plugins and see what's suits you best.
Optimize your Posts for SEO
Beginners frequently believe that simply installing and activating a WordPress SEO plugin is sufficient. If you want to see the best results, SEO is a continuous process that you must keep up with.
Every blog post and page can have a title, description, and target keyword, and all of the top SEO plugins allow you to do so. It also gives you a sneak peek at what users will see on Google when they search for your website.
To receive the most clicks, we recommend that you optimize your title and description.
Simply scroll down to the SEO section and use it to your advantage while composing your blog post.
Research keywords for your website
Many newcomers make educated guesses about what topics people are searching for and what they should include in their blogs and websites.
It's the equivalent of launching an arrow in the dark. You don't need to do that when you can figure out what people are looking for using genuine data.
Content authors and SEO specialists utilize keyword research as a research strategy. It helps you in identifying keywords that people use to access the website content.
So, you can then use those keywords on your website to increase traffic from search engines.
You can utilize a variety of keyword research tools (both free and paid).
Google Search Console
Google Search Console, often known as Webmaster Tools, is a set of tools provided by Google that allows website owners to understand how Google views their content.
It provides you with information to help you figure out how your sites appear in search results. You can also see what search terms people use to find your website, how each page appears in the search results, and how frequently users click on your pages.
All of this information can help you to figure out what works and what doesn't on your website. After that, you can plan your content strategy.
Conclusion
Optimizing your website is not an easy task, but if you want your website to be ranked better, it needs to be done properly.
We hope this article helps you get started in optimizing your website better.