SOC team retreat aka SOCić!
Seasons are starting to change and as the famous quote from Game of Thrones says: "Winter is coming." With winter many great things are coming as well. Nature has a whole new look, the forest is the place to be, and it is a perfect time for everyone to spend more time together and catch up with people. Speaking of all these wonderful things, we stopped for a second and a thought crossed our mind: Isn't this a perfect time for a retreat?
It sure is! Therefore, we started planning, and a few weeks later a team of 9 BlueGriders from the SOC team was on their way to Divčibare. They headed there to enjoy the forest, work together from the same location and have a great time.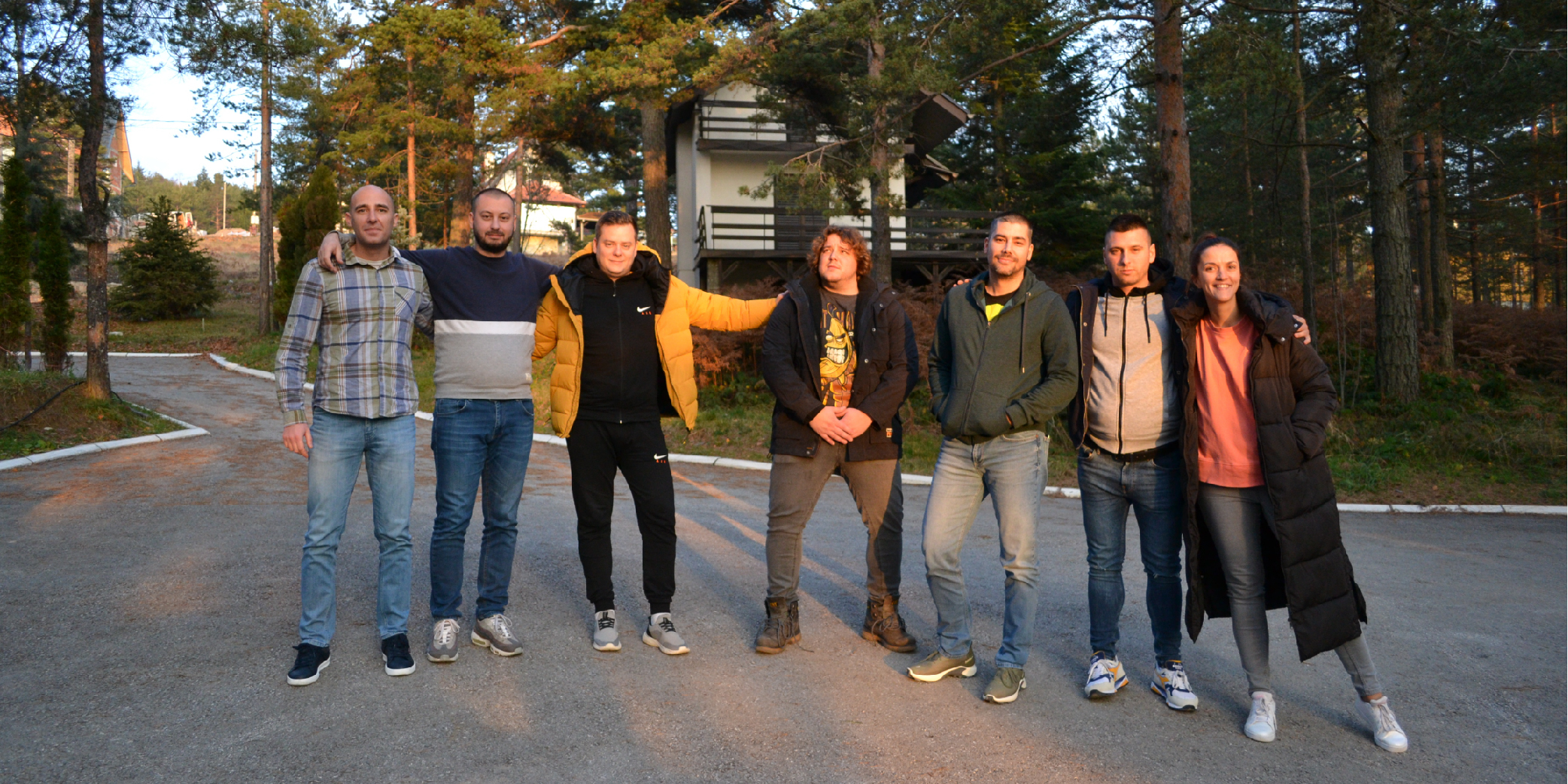 And so it begins
It was a chilly Wednesday when these 9 amazing folks started their adventure. If you were wondering why we mentioned "same location" above, well, this is why. They traveled from three different cities: Belgrade, Nis, and Novi Sad. Fun fact - some of these people never met in person but they have been working together for a long time.

Day number one was full of laughter, catching up, and meeting one another. But most importantly they work in different shifts, so they finally had a chance to support each other while working. And let us tell you something, it was priceless to see how quickly they clicked when they finally saw each other. These are the moments when the word - "team" gets its full and true meaning.
Rise and shine SOCić
The rustling of leaves worked as an alarm and together with the sun it helped them wake up the next morning. It was time to explore the woods and make another cup of coffee for teammates that started working early in the morning.
Have you ever heard people saying that fresh air makes you hungry? Well, it is true! Their next stop was delicious food, drinks, and their new buddy, a dog named Dača who welcomed them in the lovely restaurant DivčiBAR.
After a walk back to their log cabin they played some good music and decided to have some fun with board games. Besides the fact that they are pros when it comes to their job, they know how to have a good time. If we had to choose one word to describe the situation back there that word would be: hilarious!
A promise was made
There is a saying: "Every end is a new beginning." On Friday, it was time for everyone to head home. But this was not the end, as the saying goes this is a completely new beginning. Because let's face it, doing a job that you love is one thing, but when you have an opportunity to do that job with great people…well, that is truly amazing!

At the end of the day, those are the things that matter the most. Therefore, a promise was made, that they will see each other again as soon as possible. Until then, they will continue to be there for each other because the bonds that they made together are here to stay. :)