SMART goals – how to use it?
How many times have you decided to renew your gym membership and start working out? Or you promise yourself you will start with the new diet this month. Or start learning new skills? And then reality hits, you get stuck with the day-to-day urgent tasks and find yourself you forgot the goals you put in front of yourself.
So why does this keep happening? Is there a way to hack the system?
The good news there is a way: when it comes to achieving success the most important thing is to define a SMART goal.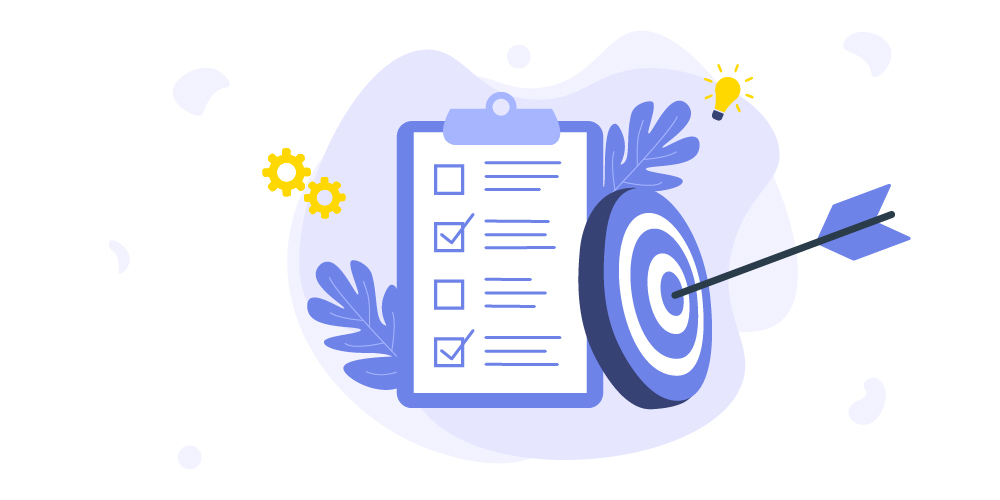 This acronym can help you define your goals to be more reachable and realistic. According to it, each goal should be:
Specific
Measurable
Achievable
Relevant
Time-bound
So, let's start with each element:
Specific
The first rule is that each goal needs to be concise and clear. In order to create a specific goal, you need to ask yourself a few questions:
What do you want to accomplish?
Who is going to be responsible for this goal?
What steps will you take to achieve it?
Example:
Q: What do I want to accomplish?
A: I want to read 50 books about business and management.
Measurable
When you specify your goal, the next thing is to make sure that a goal is measurable. Peter Drucker once said: "What gets measured gets managed." In other words, if you can't measure it, how do you know if you have achieved a goal? SMART goals need to be measurable so you can evaluate your progress and keep yourself motivated.
A measurable goal needs to give answers to some of the following questions:
How much or how many? (in regard to quantity)
What metrics/units will you need to measure the progress?
What specifically would you like when you accomplish this goal?
Example:
Q: How many pages per day will I read?
A: I will read at least 20 pages per day.
Achievable
So, you created a specific and measurable goal. The next step is to make sure that your goal is achievable. Good questions to ask yourself:
Is my goal realistic?
How can I accomplish this goal?
Q: Am I able to read 20 days per day?
A: Yes, I have plenty of free time after 5 pm every day.
Relevant
Not all goals are worth the effort or your time, so you have to be sure that achieving them would bring positive results to your life, work, or environment. Your task is to narrow down your goals and choose which one has a high priority and long/short term impact. To make sure your goal is relevant, you can ask yourself the next questions:
What is important about this goal?
Why do I want to accomplish this goal?
Is it worthwhile?
Q: Is reading 50 books important to me?
A: Yes. By doing this, I will be able to improve my knowledge and sharpen my management skills.
Time-bound
So far you defined a specific and measurable goal, and you did make sure it is realistic and worthwhile. Great! However, there is one important element you have to add to this equation - time. Without time, your little goal stays just a wish or an idea. And ideas get lost and forgotten if you don't bind yourself and specify a time frame to execute your goal. The good questions to ask yourself are:
What is the deadline for this goal?
What can I do in one day, one week, a month?
By when do I want to accomplish this goal?
Q: By when do I want to accomplish this goal?
A: I want to achieve this goal in the next 12 months.
Let us make a story from our example:
I want to read 50 books about business and management which can improve my management skills. I have plenty of time after 5 pm, and I will read at least 20 pages per day in the following 12 months.
And this is a perfect goal that includes all elements of the SMART goal.
By this time, there has been an upgrade to this model in the form of the SMARTER goal. The SMARTER goal includes all the previous elements with the addition of Evaluation and Readjustment, which can improve a primary model.
Evaluation
Once you dive into accomplishing your goal, the good practice is to step back occasionally and evaluate your progress. This is crucial for long-term goals that can be easily disregarded if are not tracked properly.
Let us look at our reading example.
You have a goal to read 50 books in the next 12 months, however, after one month you figured out that you have read just 2 books. Considering that information you realize that this pace will bring you far from your goal of finishing 50 books in one year. This information brings us to the next step - Readjustment.
Readjust
If your goal is not developing according to plan it is time to readjust the previous action steps and to review what happened that put you off track. Did you miss some deadlines? Is your goal still relevant to you? Is it achievable?
Once you get the answers to these questions, you can readjust your next moves and maybe break your goal into a few small milestones and track their progress separately.
Conclusion
Remember - A good plan needs to have all these crucial components to be brought to realization. If you miss any of the elements your plan is stuck forever in a phase of an idea and it is usually left forgotten. And even a good idea is nothing without a proper plan and strategy that supports its realization.
So, start planning SMART!
Other BlueGrid blogs you can read here.