An "Employer of Record" (EOR) service is designed to simplify and streamline the employment process for contractors in Serbia. As an EOR, we take on the legal and administrative responsibilities of employing and managing your contractors, allowing you to focus on your core business objectives while ensuring compliance and minimizing risks.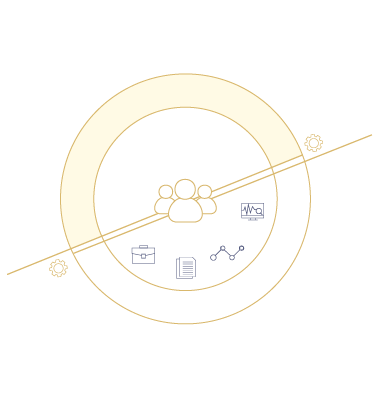 Key Features of Our EOR Service:
Contractor Management: We act as the legal employer of your contractors in Serbia, handling all aspects of their employment, including contract administration, onboarding, payroll processing, and compliance with local labor laws and regulations.
Compliance and Legal Support: Our team of experts stays up-to-date with the ever-changing labor laws and regulations in Serbia. We ensure that your contractors' employment contracts, benefits, taxes, and social security contributions are fully compliant, reducing the risk of legal issues and penalties.
Payroll and Benefits Administration: We manage the payroll process for your contractors, ensuring accurate and timely payment of salaries, deductions, and statutory contributions. Additionally, we handle benefits administration, such as health insurance, vacation accrual, and other employee benefits, providing a comprehensive employment package.
Tax and Social Security: Our EOR service includes handling all tax-related matters, including calculating and deducting income tax, social security contributions, and other applicable taxes in compliance with Serbian tax regulations. We ensure that your contractors' tax obligations are met, relieving you of the administrative burden.
Peace of Mind: With our EOR service, you can have peace of mind knowing that your contractors are employed and managed in accordance with local regulations. We handle the administrative complexities, providing a reliable and compliant employment solution.
Onboarding and Offboarding: We facilitate a smooth onboarding process for your contractors, handling all necessary documentation and paperwork, including employment contracts, confidentiality agreements, and any other required forms. Similarly, when the contract comes to an end, we manage the offboarding process, ensuring compliance with termination procedures and handling final settlements.
HR Support: Our team provides ongoing HR support, acting as a point of contact for your contractors and addressing any employment-related queries or concerns they may have. We strive to maintain a positive employer-employee relationship, fostering engagement and satisfaction among your contractors.
Risk Mitigation: By leveraging our EOR service, you mitigate the risks associated with employing contractors in Serbia. We ensure compliance with local labor laws, tax regulations, and social security requirements, reducing the potential for legal disputes and financial penalties.
Time and Cost Savings: Our EOR service allows you to focus on your core business activities while we handle the administrative tasks associated with employing contractors. You save time and resources that would otherwise be spent on payroll, tax compliance, and HR management.
Local Expertise: Our deep understanding of the Serbian labor market and employment regulations enables us to provide accurate and up-to-date advice and support. We navigate the local legal landscape on your behalf, ensuring a smooth and compliant employment process.
Flexibility and Scalability: Our EOR service offers flexibility and scalability, allowing you to engage contractors on a project basis or as long-term resources. Whether you need one contractor or an entire team, we have the capacity to support your workforce requirements.
Partner with BlueGrid.io as your trusted "Employer of Record" in Serbia. We specialize in
navigating the legal and administrative aspects of contractor employment, ensuring compliance,
and alleviating the burdens associated with workforce management.

Contact us today to discuss how our EOR service can support your business needs in Serbia, enabling you to focus on your core operations and achieve your strategic objectives.