Most popular CMS
In this article, we will talk about the most popular CMS.
A CMS (Content Management System) platform allows you to quickly and easily develop a website without having to know any code (at least for most of them). Because there are so many CMS possibilities, you may find it difficult to select the ideal one for your purposes.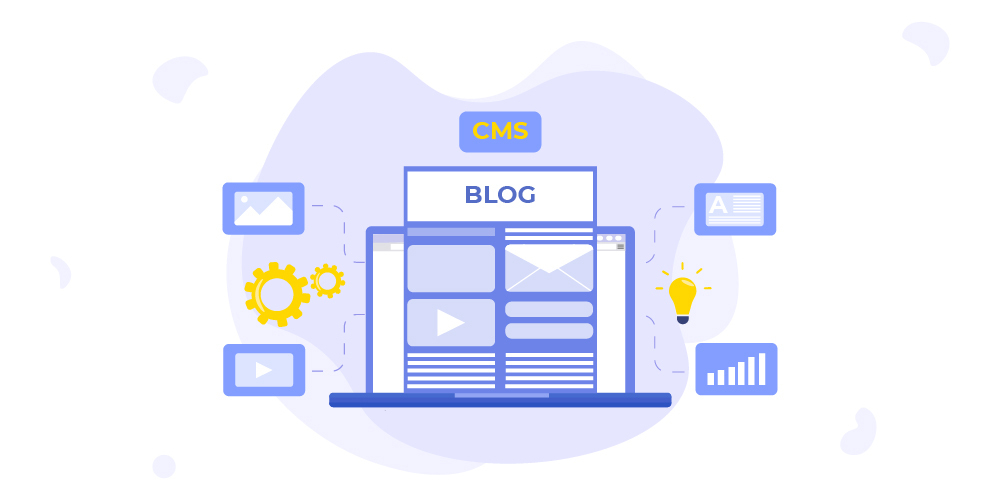 What is CMS?
A CMS platform (content management system platform) is software that makes it simple to manage content and build websites.
HTML, JavaScript, and CSS are the most common programming languages used to create web pages. You would need to master these languages and write a lot of code if you were to develop a website without using a CMS platform.
CMS platforms address this issue by allowing you to create a website without having to write code or learn how to program.
Some of the most popular CMS
#1 WordPress
Currently, the best CMS platform is WordPress.org. It's the most widely used content management system in the world, powering nearly half of all websites on the internet.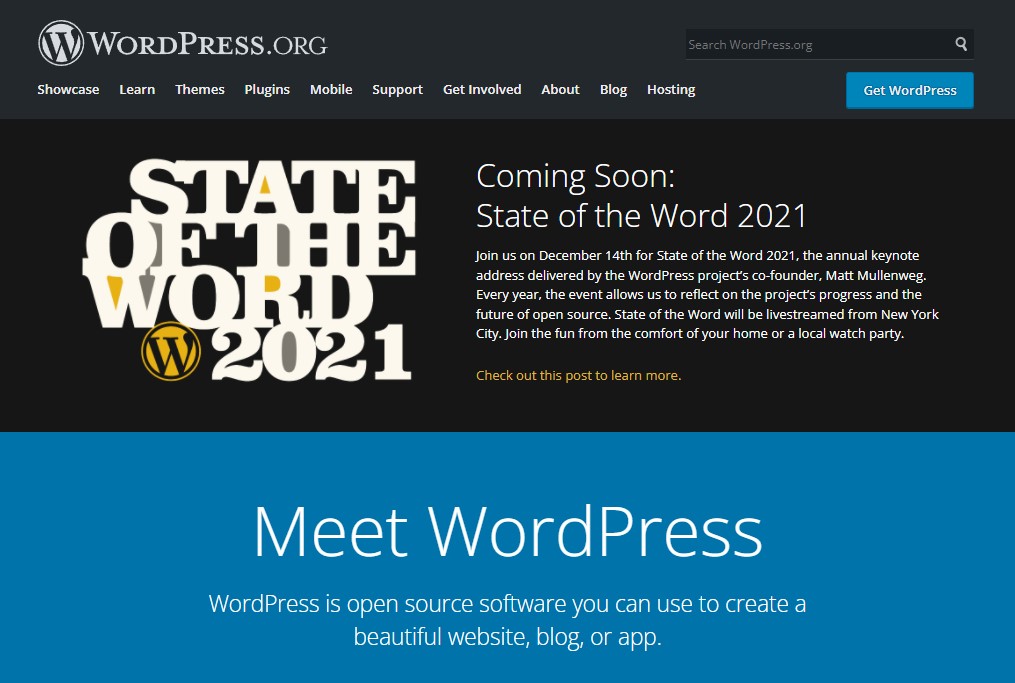 It's critical not to mix up WordPress.org and WordPress.com. WordPress.org is a free open source content management system (CMS) that was originally created for blogging but is now used by a wide range of websites and online retailers. WordPress.com is a website that allows you to host your own blog.
Check out WordPress.org and WordPress.com if you're not sure what the differences are.
To host WordPress on your own, you will need to find a hosting company that will host your website.
WordPress provides you with the flexibility and freedom to create any type of website you want (online store, auction site, membership site, etc).
It does not necessitate any technical or coding expertise. The WordPress block editor makes creating beautiful pages on your site a breeze.
You have ultimate control over how you make money online from your website.
There are many premium and free WordPress themes and plugins available. These allow you to add contact forms, photo galleries, and other valuable features to your website. Or you can create your own plugins and themes and import them into WordPress.
WordPress has a great search engine optimization design (SEO). Making SEO-friendly URLs, categories, and tags for your content is simple. You can also choose from a variety of SEO plugins to assist you.
#2 Wix
Wix is a popular CMS platform, although it does have certain drawbacks. It does not have so much complexity and possibilities as WordPress.
Wix, on the other hand, is beginner-friendly and may be worth investigating. It also has a free plan.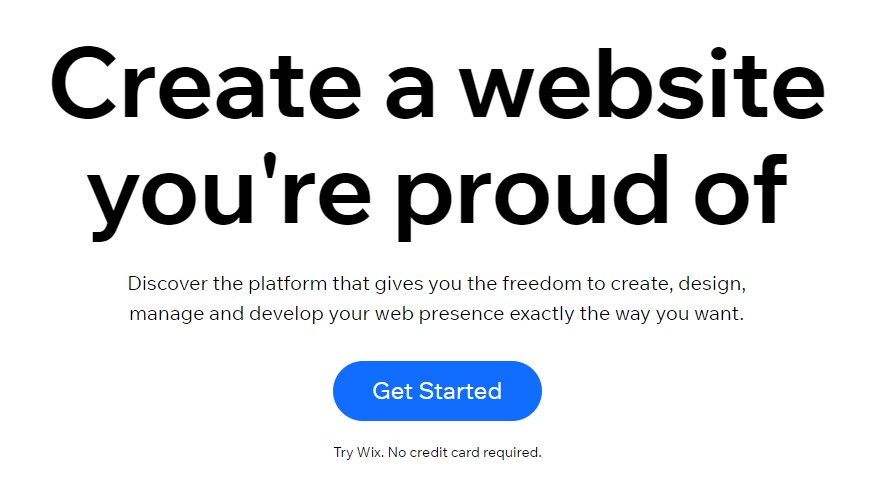 Wix's drag-and-drop interface makes it simple to design pages that appear exactly how you want them to. You can start editing any part of your page by selecting it.
Wix has a large number of pre-made templates from you to choose from. They're entirely responsive, so they'll look excellent on both mobile and desktop devices.
From the Wix App Market, you can add a variety of apps to your website. These work similarly to WordPress plugins in that they provide additional capabilities to your site.
Some negative things about Wix are:
You can't switch to another Wix template once you've picked one. This may result in you being trapped with a layout that isn't ideal for your website.
Unless you upgrade to a paid plan, you won't be able to run an eCommerce store on Wix, and even then, you'll only be able to accept payments through PayPal or Authorize.net.
Wix does not make it simple to download and export your data. You can relocate your blog posts (but not your images) by downloading them, but you'll have to manually copy and paste any pages on your site.
You'll get a Wix-branded domain name and adverts on your site if you use the free plan. Wix makes money from the adverts, not you.
#3 Shopify
Another all-in-one hosted CMS platform is Shopify. You won't have to worry about purchasing hosting, installing software, or managing upgrades and backups.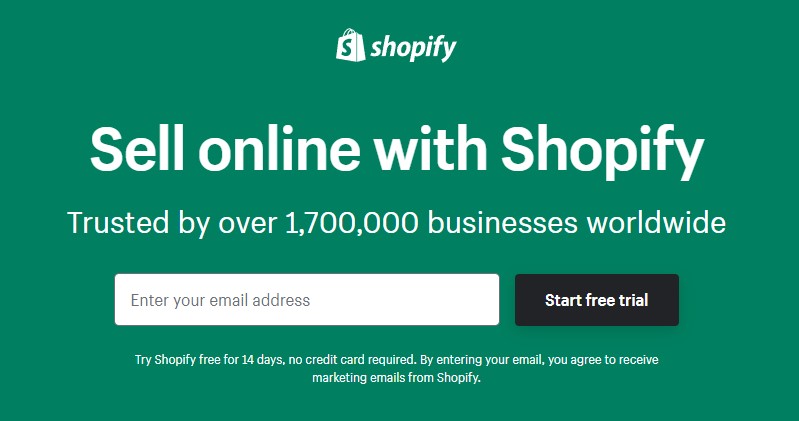 It has an easy-to-use drag-and-drop interface. It supports in-store sales, which is beneficial if you have both a physical and an online store.
Shopify Payments, Shopify's integrated payment solution, let you take credit and debit cards. Shopify includes PayPal as one of its default payment suppliers.
It has a large number of extensions and themes to choose from. Third-party Shopify apps can be purchased to add a variety of functionality to your online store.
You don't need to upgrade if your sales exceed a particular threshold, as you would with BigCommerce.
Shopify offers live chat, email, phone, and even Twitter assistance 24 hours a day, 7 days a week. There's also a wealth of documentation (written instructions and video tutorials) as well as online forums.
One of the downsides of Shopify is you may find that you want to add functionality that simply isn't available: Shopify's apps are more limited than things like WordPress's plugins.
#4 Magento
Magento is a robust open-source eCommerce platform from Adobe, the world's largest software firm. It has a free version called Magento Open Source that you may download and install on your own web hosting account.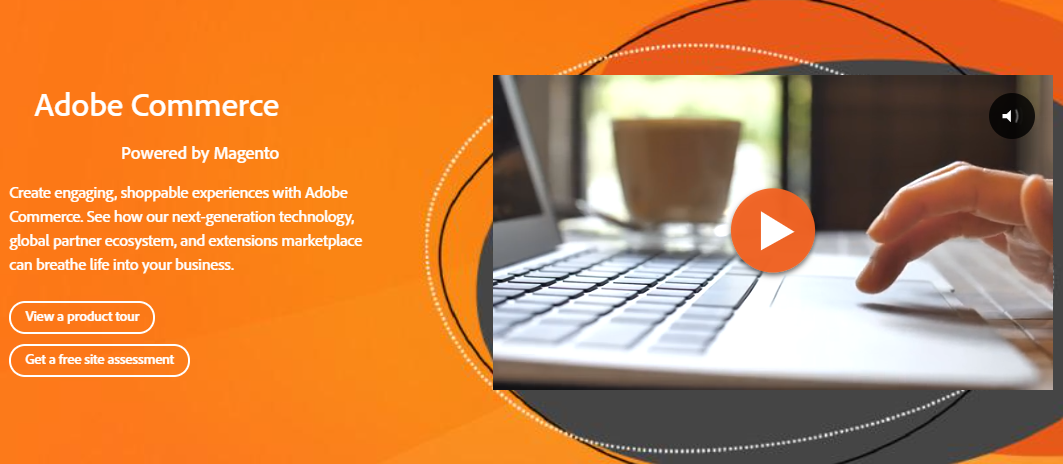 If you wish to use it, SiteGround Magento hosting is the most convenient approach to get started.
You can pay for Magento Commerce if you prefer. It comes with complete support and is hosted for you, but it's somewhat costly.
Magento is highly adaptable, with a plethora of third-party extensions available for adding more functionality.
You can handle a big number of products and customers with Magento. It lets your business to grow without causing your website to slow down. (However, you'll almost certainly need to improve your hosting plan.)
Nike, Ford, and Coca-Cola are just a few of the well-known brands that use Magento.
Magento supports a variety of payment gateways. It also has built-in features such as PayPal, cash on delivery, and bank transfer.
Note that Magento can be intimidating if you're just getting started in eCommerce.
Also, finding skilled developers for Magento projects can be difficult, and hiring them can be costly.
#5 Drupal
Drupal is another open-source content management system. It's the CMS that powers a number of well-known websites, including The Economist's and a number of university websites.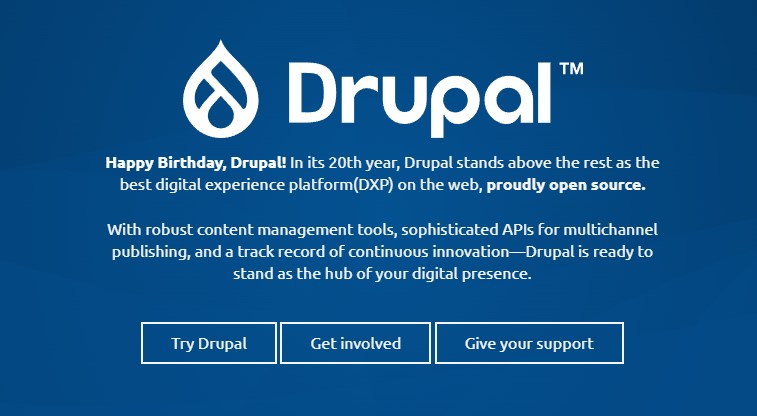 Drupal is a good choice for developers or those who can afford to employ one. It's especially useful if you want to create a fully customized site that must handle a large amount of data.
SiteGround can host a Drupal website. They provide free installation as well as assistance in transferring an existing Drupal site.
Drupal makes it simple to add content. Custom content types are adaptable and provide a variety of options.
There are numerous modules that you may use to enhance your website (these work like WordPress plugins).
Similar to other popular platforms like Joomla and WordPress, help is provided through community forums.
User management is simple, thanks to a built-in framework that allows you to establish new roles and assign access to them.
Sometimes it can be difficult to figure out how to change the look of your site or add extras with Drupal. It's not nearly as user-friendly as WordPress.
Also, most Drupal websites have a developer-created, highly customized theme, which can be rather costly.
Worth the mention
#1 WooCommerce:
WooCommerce is the world's most popular eCommerce platform. It's extremely adaptable and simple to use.
WooCommerce isn't a CMS platform itself. WooCommerce, on the other hand, is a WordPress plugin, therefore you'll need WordPress on your site to use it.
According to W3Techs, WooCommerce is used by 8.7% of all websites.
#2 Joomla:
Joomla is a popular open-source CMS platform with a large number of templates and extensions. It's completely free to use, but you'll need hosting and a domain name to get started.
It was first introduced in 2005, thus it's been around for a long time, just like WordPress. Joomla has a lot of functionality, and many web servers allow you to install it with only one click. It is, however, a great CMS platform for developers and experienced website producers, thus it isn't a fantastic choice for newbies.