General Ledger Accountant
We are looking for a General Ledger (GL) Accountant who has a great understanding of accounting principles, ERP systems and has helped manage a complete month-end close cycle. Experience working in both high-growth and fast-paced start-ups. A strong work ethic, high professional standards, and the capacity to get things done independently are essential for this role. This role will report directly to Accounting Manager.
What You'll Do
Play an integral part of the accounting close and reporting process, assuring that
month-end close tasks and reconciliations are completed on the assigned due dates.
Prepare month-end journal entries, reconciliations, and supporting schedules (payroll,
cash, accruals, fixed assets, allocations)
Participate in and contribute to the financial audit process including preparation of
various audit schedules
Play an active role in process improvement projects including implementation of
enhancements to our ERP systems and processes.
Participate in the ongoing development/establishment of Standard Operating
Procedure (SOP) documents for accounting policies and regulations
Assist in the preparation of GAAP financial statements, including document preparation,
data analysis, integrity validation, and reconciliation processes
Collaborate with the business partners and accounting team to ensure products and
partnerships are in compliance with revenue recognition
Partner around revenue accounting, maintaining amortization schedules, and reporting
Participate in developing and maintaining Internally Developed Software analysis
What you bring
A highly motivated self-starter, with a passion for GL accounting and an ability to adapt in a
constantly changing business that accompanies a high-growth environment.
A degree in Finance or Accounting and/or n Accounting Qualification (ACCA, CIMA). 4+ years of work experience, preferably with a mix of public accounting and private company start-up experience.
Confidence in your ability to communicate orally and in writing.
Experience with Netsuite, or similar ERP systems and advanced Microsoft and G Suite skills strongly preferred.
Experience with performing technical accounting research and understanding of GAAP
accounting policies.
What You'll Bring
Bachelor's Degree in Accounting or Finance
At least 4+ years of related progressive post qualified work experience that demonstrates knowledge and application of GAAP accounting policies and practices in a private company start-up environment
Big 4 experience and/or CPA preferred
Outstanding verbal and written communication skills; high EQ
Excellent skills in accuracy, organization, and comfortable working in a
high-volume/fast-paced environment
Advanced Microsoft Excel and G Suite skills (vlookup, pivot tables, etc.)
Meticulous attention to detail and follow-through
Experience with NetSuite or similar ERP is strongly preferred
Excellent organizational and analytical skills with the ability to prioritize and handle
multiple tasks simultaneously in a fast-paced environment
Detail-oriented and driven to do things right
Self-motivated with a passion for taking ownership of your work and delivering
outcomes
Effective in a dynamic environment, adapting to and managing change in a positive and
proactive manner
A team player with a 'winning as a team' attitude
Ability to work remote-first in a rapidly scaling organization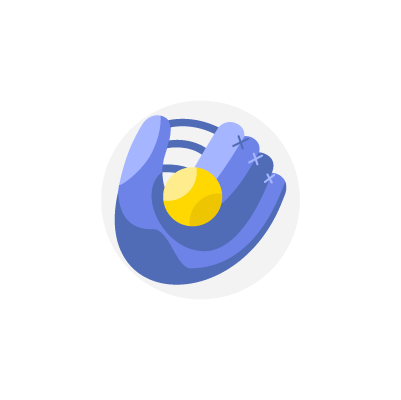 Job Application
Fill out the enquiry form and we'll get back to you as soon as possible.