Accounts Payable Specialist
We are looking for a General Ledger (GL) Accountant who has a great understanding of accounting principles, ERP systems and has helped manage a complete month-end close cycle. Experience working in both high-growth and fast-paced start-ups. A strong work ethic, high professional standards, and the capacity to get things done independently are essential for this role. This role will report directly to Accounting Manager.
What You'll Do
Live by and champion our values: #day-one, #ownership, #empathy, #humility
Monitor and respond to employee queries in a timely manner via email and Slack
Optimize processes and workflows for efficiency, including complex integrations within
various workflows like contracts, orders, invoices, and payments, and the ability to help with ad hoc operational and analytical projects as they arise.
Process invoices for payment, ensuring that appropriate documentation and approvals are
captured
Investigate and resolve problems associated with the processing of invoices, both large and small
Process expense reports in compliance with company policy
Communicate promptly and professionally with vendors regarding account issues, payment status, and information changes
Participate in procurement card and expense reporting responsibilities
Be a resource for the business to resolve any procurement or expense questions as needed
Ensure successful month-end close by preparing associated account reconciliations for
Accounts Payable
Participate in and drive continuous improvement projects/initiatives
Any other Ad Hoc duties as necessary
What you bring
A highly motivated self-starter, with a passion for Accounts Payable and an ability to adapt to a constantly changing business that accompanies a high-growth environment.
A degree in Finance or Accounting and/or an Accounting Qualification (ACCA, CIMA). 4+ years of work experience in accounts payable, preferably with a mix of public accounting and private company start-up experience.
Confidence in your ability to communicate orally and in writing.
Experience with Netsuite, or similar ERP systems and advanced Microsoft and G Suite skills strongly preferred.
What You'll Bring
Bachelor's Degree in Accounting or Finance
At least 4+ years of related progressive post qualified work experience that
demonstrates knowledge and application of GAAP accounting policies and practices in
a private company start-up environment
Big 4 experience and/or CPA preferred
Outstanding verbal and written communication skills; high EQ
Excellent skills in accuracy, organization, and comfortable working in a
high-volume/fast-paced environment
Advanced Microsoft Excel and G Suite skills (vlookup, pivot tables, etc.)
Meticulous attention to detail and follow-through
Experience with NetSuite or similar ERP is strongly preferred
Excellent organizational and analytical skills with the ability to prioritize and handle
multiple tasks simultaneously in a fast-paced environment
Detail-oriented and driven to do things right
Self-motivated with a passion for taking ownership of your work and delivering
outcomes
Effective in a dynamic environment, adapting to and managing change in a positive and
proactive manner
A team player with a 'winning as a team' attitude
Ability to work remote-first in a rapidly scaling organisation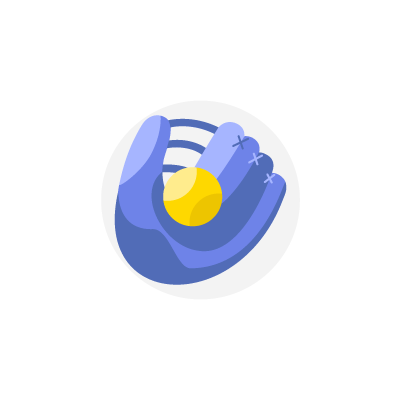 Job Application
Fill out the enquiry form and we'll get back to you as soon as possible.