Difference between WordPress Pages & Posts and Elementor Templates
WordPress Pages and Posts are fundamental components of the WordPress content management system, while Elementor Templates is a feature provided by the Elementor page builder plugin for WordPress.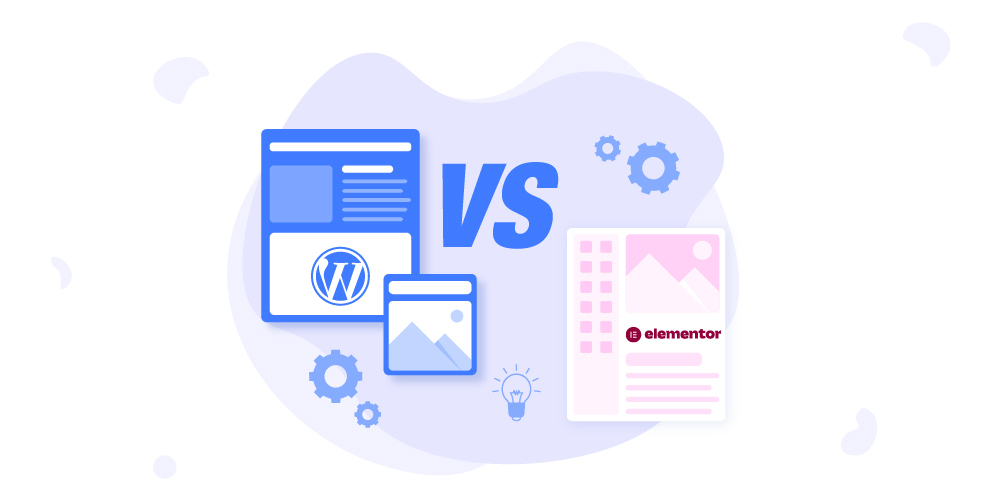 WordPress Pages
Pages in WordPress are used for creating static content that doesn't change frequently, such as an About page, Contact page, or Services page. They are typically used for creating non-blog content and have a hierarchical structure. Pages can be organized in a parent-child relationship, allowing you to create sub-pages under main pages.
WordPress Posts
On the other hand, Posts are used for creating dynamic content. They are typically displayed in reverse chronological order on your blog or website. Posts are suited for content that is regularly updated or published. Such as blog articles, news updates, or any content that you want to appear in your site's blog section. Posts can be organized using categories and tags to help with navigation and sorting. Like Pages, Posts are core WordPress components.
Read more about - What is the difference between Posts and Pages in WordPress?
Elementor Templates
Elementor is a popular page builder plugin for WordPress that allows you to design and customize your website's pages. Use a simple drag-and-drop interface to create templates with ease.
Templates refer to pre-designed layouts or sections that can be saved and reused across multiple pages or posts on your website. With Elementor, you can create templates for headers, footers, individual sections, or entire pages. These templates can include a combination of various elements, widgets, and design settings. They provide a way to maintain consistency in the design and layout of your website and save time by reusing predefined structures.
Also, you can use Elementor Templates in combination with the Posts or Pages. With Elementor you can create a layout in a form of a template and apply that template to the Posts or Pages. Those templates are called Single Post Templates or Single Page Templates.
In order to create Elementor Templates, please refer to this article - Creating Elementor Templates.
Conclusion
In summary, WordPress Pages and Posts are core components of WordPress for creating static and dynamic content, respectively. Elementor Templates, on the other hand, is a feature of the Elementor page builder plugin that allows you to design and save custom layouts or sections to be reused across your website.