Creative team retreat aka Brainstormtroopers!
Last week in a galaxy far, far away we decided to make our first retreat this year and travel to mountain Zlatibor. The first team that retreated was the creative team. They call themselves Brainstormstroopers and this is their story.
It all began in BlueGrid.io, they meet online and shared amazing ideas every day. Along the way, they became the creative team. But something was missing and they knew that it was time to finally join forces live and what better way to do it than in nature?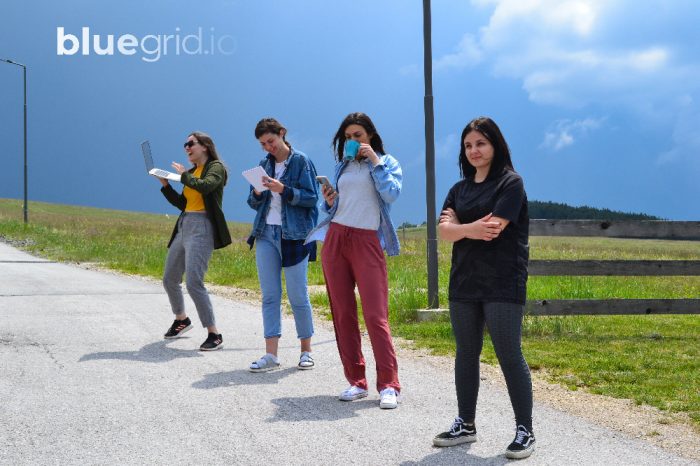 So they made a plan:
Retreat
Get to know each other better
Find inspiration in nature
Go back stronger, wiser, and ready to make some magic
Their journey started on a sunny Wednesday when they arrived in a wooden cottage hidden from the city crowd and surrounded by miles of green grass, trees, and nothing but clear blue skies above them.
At that moment they made their first important decision as a team. It was time for breakfast and coffee!
Four of them realized it was love at first sight, or shall we say - love at first bite?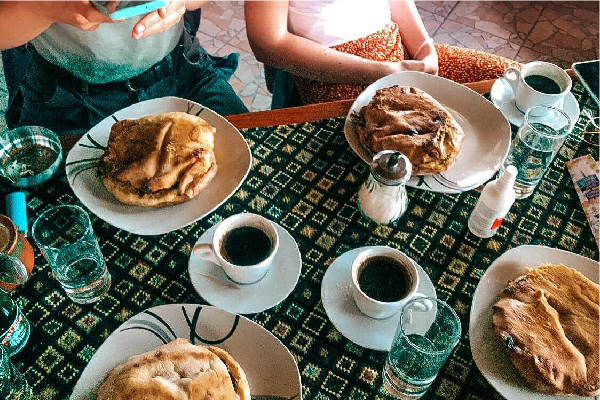 Empty plates disappeared, they drank their coffee but one thing that never left their table were new ideas. Brainstormtroopers finally found their true inspiration in nature, fresh air, and the instant connection that happened between them.
They sat down and with their magic wands also known as - design, open communication, writing, and vision they knew that they were on the right path.
And then this happened:
It was a fun way to enjoy playful spirit this team is exercising and to create a short testimonial to it 😂:
At the end of the day, we enjoyed board games because there is nothing better than a little competition after a glass of good wine!
Final destination
As our journey came to an end we decided to visit an outdoor museum called "Old village" - Sirogojno and see how and where our ancestors lived and did programming in the past.

We were inspired by the museum so we left a playful note that says:
"After we spent 3 wonderful days on mountain Zlatibor as a team, the village of Sirogojno left the strongest impression and rounded our trip into a magical story. It inspired us to throw away our phones, return to our roots and change our way of life. Forever grateful - BG creative team."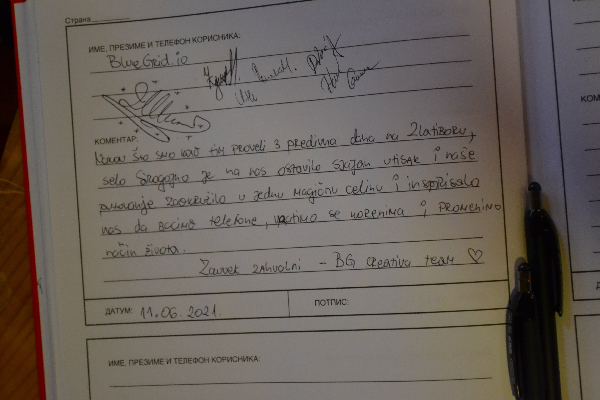 For three days we enjoyed the sun, we reached new heights and our motivation batteries were recharged. But most importantly we finally had an opportunity to connect better and learn from each other.

In the end, all we can say is thank you Zlatibor for helping us grow as a team and we hope to see you soon.
Yours truly, BG creative team. :)