Analysis and comparison of WordPress hosting providers
We analyzed and compared some of the most known WordPress hosting providers. We created the same WordPress website with one page on three hosting providers.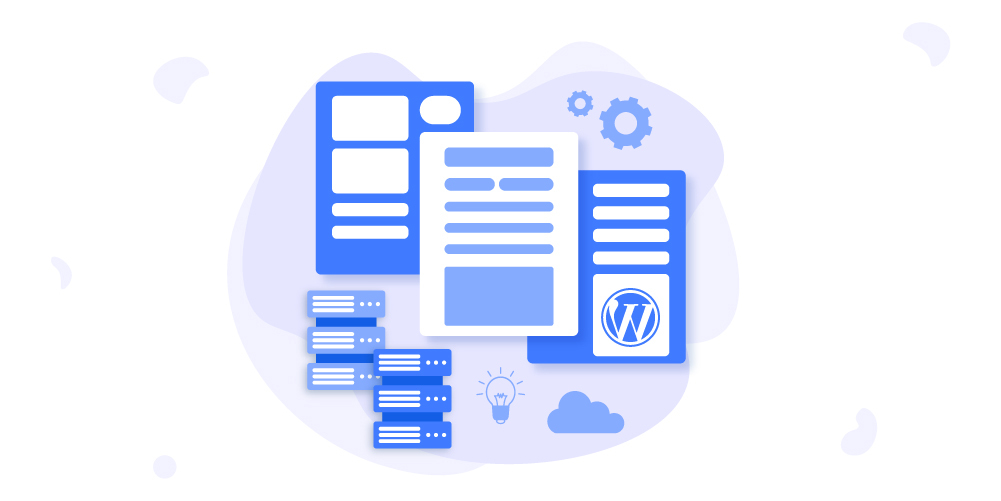 The hosting providers we used in this test are Bluehost, WP Engine, and Rocket.net. The packages that we chose are basic, or starter packages.
We examined the host's performance by setting up a normal website on the server, populating it with demo data (images, text, icons, etc.), and measuring the load times.
We used GTmetrix and Pingdom to test the performance, and we will list the results below.
GTmetrix results for the mentioned WordPress Hosting providers
In all of the results below we can see that the LCP (Largest Contentful Paint) is causing some loading issues. So, by testing the simple page we created we can see that the Bluehost WordPress Hosting is the one that takes the most time to load the page (1.4s). After Bluehost is Rocket.net (1.1s) and the fastest is WP Engine (398ms).
#1 Bluehost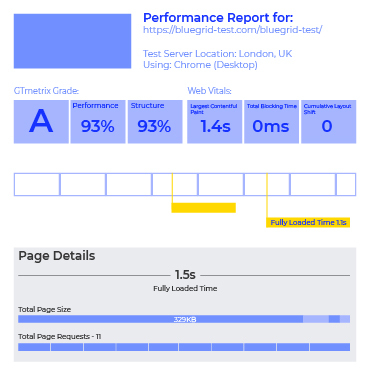 #2 Rocket.net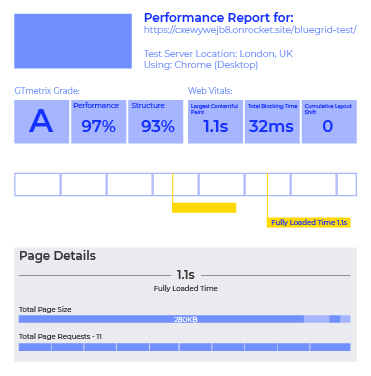 #3 WP Engine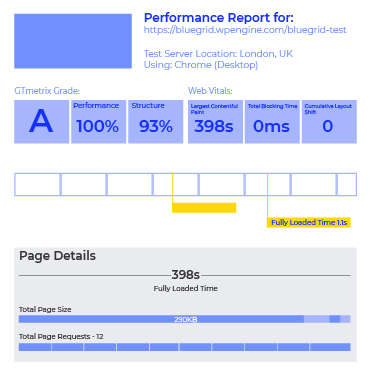 From the reports above we can see that they are similar in Total Page Size and Total Page Requets, but the WP Engine delivers the website faster than the rest of the hosting providers.
Also, as mentioned all websites used the same content - text, images, CSS, etc.
Pingdom results for the mentioned WordPress Hosting providers
In this case, the Pingdom results are a little bit different. We can see that Bluehost still takes third place (2.28s), but the Rocket.net and WP Engine places are swapped. Now the first place is Rocket.net (411ms), while the WP Engine is second (599ms).
What else we can see from these reports is that the Page size and Requests are different, depending on the Hosting provider.
The reason why the Bluehost takes more time to load the page is that it has the most Requests towards the server. What I mean by that is there is much more back and forth between the browser and the server.
#1 Bluehost
#2 WP Engine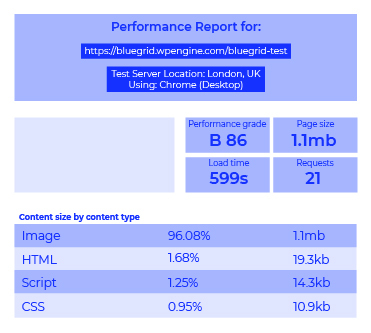 #3 Rocket.net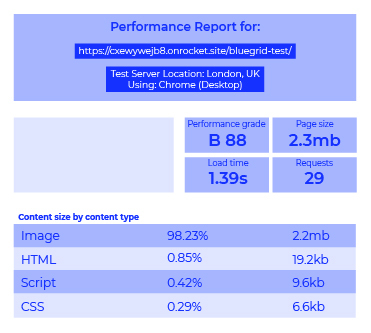 Conclusion
A lot of things can affect the website speed, like image size, then if the video is hosted or not on the website itself, JavaScript scripts, etc. Of course, hosting companies are as well.
We added the same content to the websites hosted by different hosting providers. In all of these tests, we can see that the clear winner is WP Engine because it delivered the page faster.
No matter which hosting provider you choose, be sure that all of them are one of the best hosting providers out there.
There are a lot of things that can affect the speed of the website. Learn how to speed up your website - How to speed up your WordPress website.